Mega Fam
Malaysia Mega Familiarisation Programme
The Malaysia Mega Familiarisation Tour Programme or "MEGA FAM" was introduced in 1999 and implemented in year 2000 following the meeting between the Minister of Culture, Arts and Tourism and representatives of Malaysia's tourism industry. The strategic focus of this programme is to coordinate efforts of both public and private sectors in promoting Malaysia as preferred holiday destinations.
Conceptually, the Programme is perceived as a bold and aggressive Public Relation exercise ever taken by Tourism Malaysia. It is designed as a strategy to create greater impact among the international travel community and can also be viewed as a repositioning strategy for Malaysia as a quality and value- for-money tourist destination, considering the dynamic changes in demand, taste and preference of international travellers.
GOALS
The programme intends to provide participants with first-hand information and experience on Malaysia, which helps to overcome any misconception about the political, economic and social aspects of the country.
To ensure continuous publicity on new and existing tourism products hence encourage tourist arrivals and tourism receipt to Malaysia
For International media that is interested to participate and enhance the promotion of tourism destinations in Malaysia, kindly reach our overseas offices that is nearest to you. Click here for more information.
For Malaysia tourism players that would like to work closely with us, please register your interest here.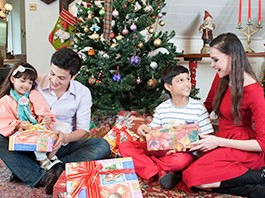 CHRISTMAS OPEN HOUSE (MRTM)
Portuguese Settlement, Melaka
26 Dec 2015
The Christmas spirit is made merrier with Malaysia's tropical weather and friendly people. Visitors will be spoilt for choice as there are many restaurants, bistros, shopping malls and hotels that offer great promotions planned specially for the occasion. Join in the celebration and have a sunny Christmas in Malaysia!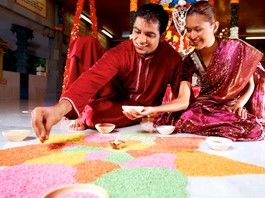 DEEPAVALI OPEN HOUSE
Sungai Petani, Kedah
21 Nov 2015
Deepavali or the 'Festival of Lights' is celebrated by Hindus with prayers, family gatherings and festivities. Open houses are held where family and friends visit each other and enjoy delicious traditional goodies (except Labuan and Sarawak).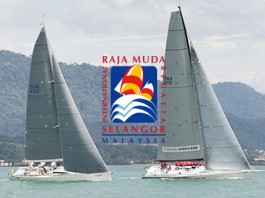 Raja Muda Selangor International Regatta
Pulau Indah, Port Klang
11 Nov 2015 - 12 Nov 2015
The Raja Muda Selangor International Regatta is a challenging offshore & inshore sailing race organised every year by the Royal Selangor Yacht Club in association with the RORC and consists of three overnight passage races, 260 miles in total, plus 3 days of harbour racing in Penang and Langkawi.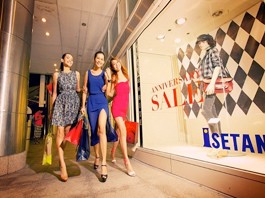 1MALAYSIA YEAR-END SALE
Kuala Lumpur
1 Nov 2015 - 31 Dec 2015
From trendy malls to open-air markets, the atmosphere is vibrant with the mood for the best shopping and leisure experiences ever, as only year-end sales can offer. Yes, the fabulous 1Malaysia Year-End Sale is back – bigger and better, events and happenings in hundreds of shopping outlets all over the country for nearly two months. Put your best foot forward and step into the New Year in style and glamour.
MALAYSIA MOTORCYCLE GRAND PRIX (MOTO GP)
Sepang International Circuit
24 Oct 2015 - 25 Oct 2015
This is the premier event of motorcycle racing! Catch the action of the world's top racers in this exciting event. Held at one of the most challenging circuits in the world, the race is a must-watch for those who love full throttle action.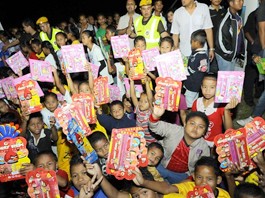 INTERNATIONAL INDIGENOUS AND ABORIGINES ART FESTIVAL
Kuala Lumpur
23 Oct 2015 - 25 Oct 2015
This unique art festival features the aboriginal/ indigenous peoples from various countries: Maori (New Zealand), Aboriginal (Australian), Zulu (South Africa), Aboriginal (Papua New Guinea), Samoas (Samoa) and Malaysia's Orang Asli. A highlight is the village lifestyle embedded into musical and danced performances which are rich with presentations, displays and manifestations.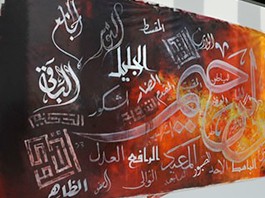 PUTRAJAYA INTERNATIONAL ISLAMIC ARTS & CULTURE FESTIVAL (PIIACUF)
Dataran Putrajaya, Presint 3
1 Oct 2015 - 1 Nov 2015
Among the countries that have taken part include Morocco, Egypt, China, Yemen, United Arab Emirates (UAE), Turkey, Oman, Spain, Iran, Indonesia and several other countries, including Malaysia. NGOs and Associations taking part include the Malaysian Board of Books for Young People (MBBY), National Association of Calligraphy and National Visual Arts Gallery.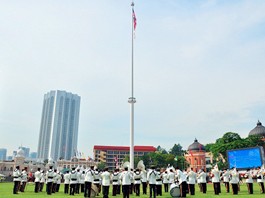 MALAYSIA INDEPENDENCE DAY
On 31 August, come witness the Merdeka Day Parade at Dataran Merdeka, Kuala Lumpur, in celebration of Malaysia's Independence Day. Known locally as Hari Kemerdekaan, it is the time when Malaysians show their appreciation for yet another year of harmony among the people, and are reminded of their country's struggle for independence. This year's Merdeka celebration is themed '#sehatisejiwa', reflecting the spirit of solidarity, understanding, togetherness and humanity of all people in the country.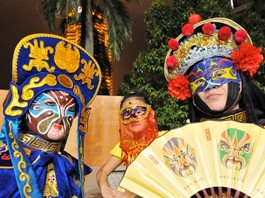 MALAYSIA MASK FESTIVAL
KLCC Park
14 Aug 2015 - 16 Aug 2015
For the first time ever, Malaysia is hosting a mask festival, which will highlight unique performances arts that use masks as a prop. Visitors to the festival will be exposed to traditional masks from all over the world during the mask parade. Among the participating countries are Indonesia, Japan, South Korea, the Philippines, Brazil, Thailand, China, Italy, Australia, New Zealand, and Malaysia.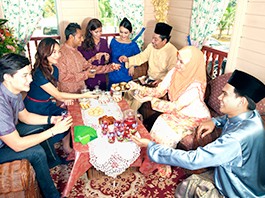 HARI RAYA OPEN HOUSE
Rembau, Negeri Sembilan
1 Aug 2015
Hari Raya Aidilfitri is celebrated by all Muslims throughout the world to mark the end of the month of Ramadan. Also known as Hari Raya Puasa, it inculcates the spirit of sharing, caring and forgiving. During this month-long celebration, Muslims invite their relatives and friends over to their homes to join the merriment.