Mega Fam
Mega Familiarisation Programme or Mega Fam is Tourism Malaysia campaign trail for global media audiences. Malaysia invited over 1000 participants from international print, television and the internet media companies to its events since its inception.
The Mega Fam programme is organised with the support from local and foreign airlines, Malaysian hotels and state governments. Established in the year 2000, it is part of Tourism Malaysia's promotional strategy to create greater awareness of Malaysia as a tourist destination. Its main objective is to offer participants a personal experience of the myriad attractions, tourist destinations, and products and services in Malaysia in order to help develop tour packages and generate publicity on the country as a preferred destination for leisure and business.
In 2017, a total of 41 guests from eight countries participated in two Mega Fam events. 10 guests were representatives from travel agencies, 29 were media representatives, while two were corporate guests. The Mega Fam programme generated RM2,619,899.73 worth of commercial value from 25 published feature articles in international publications, 28 documentaries and online media broadcasts.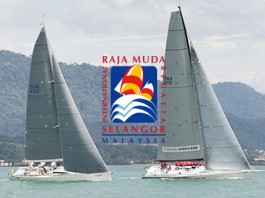 Raja Muda Selangor International Regatta
Pulau Indah, Port Klang
11 Nov 2015 - 12 Nov 2015
The Raja Muda Selangor International Regatta is a challenging offshore & inshore sailing race organised every year by the Royal Selangor Yacht Club in association with the RORC and consists of three overnight passage races, 260 miles in total, plus 3 days of harbour racing in Penang and Langkawi.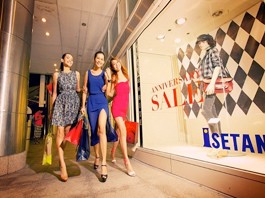 1MALAYSIA YEAR-END SALE
Kuala Lumpur
1 Nov 2015 - 31 Dec 2015
From trendy malls to open-air markets, the atmosphere is vibrant with the mood for the best shopping and leisure experiences ever, as only year-end sales can offer. Yes, the fabulous 1Malaysia Year-End Sale is back – bigger and better, events and happenings in hundreds of shopping outlets all over the country for nearly two months. Put your best foot forward and step into the New Year in style and glamour.
MALAYSIA MOTORCYCLE GRAND PRIX (MOTO GP)
Sepang International Circuit
24 Oct 2015 - 25 Oct 2015
This is the premier event of motorcycle racing! Catch the action of the world's top racers in this exciting event. Held at one of the most challenging circuits in the world, the race is a must-watch for those who love full throttle action.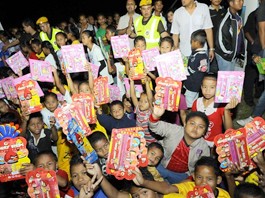 INTERNATIONAL INDIGENOUS AND ABORIGINES ART FESTIVAL
Kuala Lumpur
23 Oct 2015 - 25 Oct 2015
This unique art festival features the aboriginal/ indigenous peoples from various countries: Maori (New Zealand), Aboriginal (Australian), Zulu (South Africa), Aboriginal (Papua New Guinea), Samoas (Samoa) and Malaysia's Orang Asli. A highlight is the village lifestyle embedded into musical and danced performances which are rich with presentations, displays and manifestations.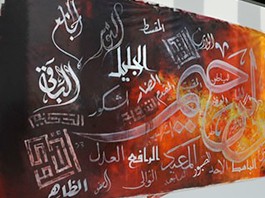 PUTRAJAYA INTERNATIONAL ISLAMIC ARTS & CULTURE FESTIVAL (PIIACUF)
Dataran Putrajaya, Presint 3
1 Oct 2015 - 1 Nov 2015
Among the countries that have taken part include Morocco, Egypt, China, Yemen, United Arab Emirates (UAE), Turkey, Oman, Spain, Iran, Indonesia and several other countries, including Malaysia. NGOs and Associations taking part include the Malaysian Board of Books for Young People (MBBY), National Association of Calligraphy and National Visual Arts Gallery.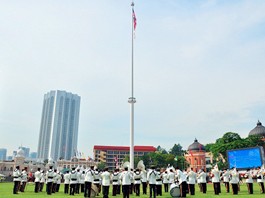 MALAYSIA INDEPENDENCE DAY
On 31 August, come witness the Merdeka Day Parade at Dataran Merdeka, Kuala Lumpur, in celebration of Malaysia's Independence Day. Known locally as Hari Kemerdekaan, it is the time when Malaysians show their appreciation for yet another year of harmony among the people, and are reminded of their country's struggle for independence. This year's Merdeka celebration is themed '#sehatisejiwa', reflecting the spirit of solidarity, understanding, togetherness and humanity of all people in the country.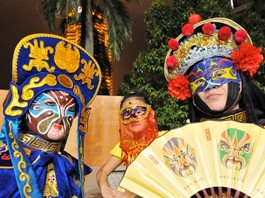 MALAYSIA MASK FESTIVAL
KLCC Park
14 Aug 2015 - 16 Aug 2015
For the first time ever, Malaysia is hosting a mask festival, which will highlight unique performances arts that use masks as a prop. Visitors to the festival will be exposed to traditional masks from all over the world during the mask parade. Among the participating countries are Indonesia, Japan, South Korea, the Philippines, Brazil, Thailand, China, Italy, Australia, New Zealand, and Malaysia.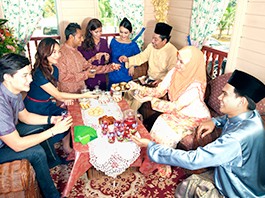 HARI RAYA OPEN HOUSE
Rembau, Negeri Sembilan
1 Aug 2015
Hari Raya Aidilfitri is celebrated by all Muslims throughout the world to mark the end of the month of Ramadan. Also known as Hari Raya Puasa, it inculcates the spirit of sharing, caring and forgiving. During this month-long celebration, Muslims invite their relatives and friends over to their homes to join the merriment.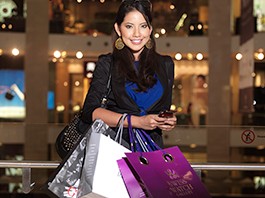 1MALAYSIA MEGA SALE CARNIVAL
The country 's biggest shopping extravaganza –– the annual 1Malaysia Mega Sale Carnival –– are back again, offering big bargains, huge discounts and fun-filled promotional activities put together by malls, retail stalls and other participating trades throughout Malaysia.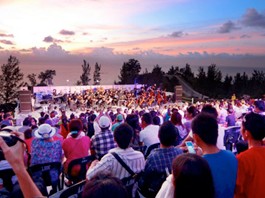 SUNSET MUSIC FEST
Tip of Borneo, Kudat, Sabah
5 Jun 2015 - 7 Jun 2015
Embark on a musical journey at Tanjung Simpang Mengayau in Sabah, the northern-most tip of Borneo. Delight in an evening of classical favourites and contemporary tunes brought to you by a talented line-up of performers as the sun sets over the Sulu and South China Seas. You won't want to miss this amazing musical experience. The stage is set for one of the most breathtaking outd o or musical events of the year – right here at the iconic Tip of Borneo!