Traveloka targets full post-pandemic recovery by end of 2022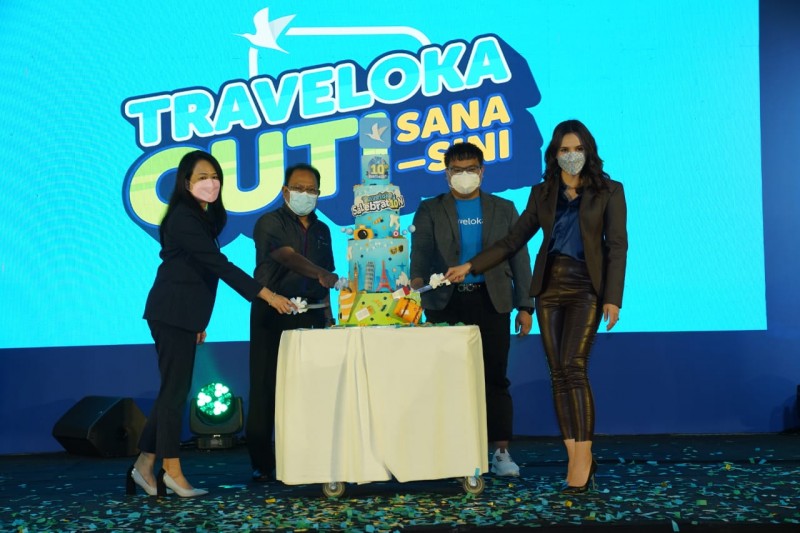 Aims to play a significant role in aiding local tourism rebound, in conjunction with its 10th year anniversary
KUALA LUMPUR, 1 March 2022 — In conjunction with its 10th year anniversary in the region, Traveloka, Southeast Asia's travel superapp, aims to help rebuild and revive the local tourism sector.
Traveloka will continue its COVID-19 recovery efforts in Malaysia to help contribute significantly to the reopening of the local tourism industry, the third-largest contributor to Malaysia's GDP.
"With the future reopening of Malaysian borders to international travellers, we are committed to continue working with stakeholders at the federal and state government levels, as a conduit to drive local tourism activities," said Angelica Chan, Country Manager, Traveloka Malaysia.
As soon as the first travel bubble to Langkawi was announced last year, Traveloka worked closely with Tourism Malaysia, and achieved a 70 per cent increase in flight bookings, 40 per cent growth in hotel bookings, and a three-fold jump in tourist attraction receipts.
Commenting on the travel superapp's renewed enthusiasm in playing a bigger role in the local tourism scene, Tourism Malaysia director general Dato' Haji Zainuddin Abdul Wahab said, "We welcome Traveloka's initiatives to constantly be agile in their pursuit of digitising travel experiences and making it an integral part of every Malaysians' lives. And, especially as we are gearing up to revitalise the economy once more, Traveloka's drive is a refreshing start to a new decade of possibilities."
With this in mind, Traveloka appoints Diana Danielle as brand ambassador for Malaysia to commemorate its 10 years in Southeast Asia. The travel superapp hopes to further engage and understand local users and partners alike, in the spirit of Keluarga Malaysia, to orchestrate dreams and customise offers.
On her appointment as one of Traveloka's brand ambassadors, singer-actress Diana Danielle said, "I am truly heartened by this appointment. Travel has always been a way for my family and I to create memories and has become an important part of our family life. The travel industry was one of the hardest hit during the pandemic, and I am looking forward to playing my part in helping Malaysia rebuild the tourism industry through Traveloka."
The travel superapp will continue to fulfil users' lifestyle and travelling aspirations through extraordinary deals at highly competitive pricing from platform partners in the airlines, attractions, hotels, as well as spa and beauty segments.
-ends-
About Traveloka
Traveloka, Southeast Asia's lifestyle superapp, provides users access to discover and purchase a wide range of travel, local services, and financial services products. Traveloka's comprehensive product portfolio includes transport booking services such as flight tickets, bus, trains, car rental, airport transfer, as well as access to the largest accommodation inventory in Southeast Asia, including hotels, apartments, guest houses, homestays, resorts, and villas, making Traveloka as a booking platform with widest selections of accommodation and packages.
Traveloka is also a key player in the local services category offering reservations for a wide range of local attractions, activities, wellness and beauty clinics, culinary directories as well as food delivery. Traveloka also offers financing, payment, and insurance products to help Southeast Asian consumers fulfil their lifestyle aspirations. Traveloka provides 24/7 customer service in the local language as well as more than 40 different local payment methods. Traveloka's lifestyle superapp has been downloaded more than 100 million times, making it the most popular travel and lifestyle booking application in the Southeast Asian region.
For further information, please contact:
Traveloka Communications Team
pr@traveloka.com