THE TRUTH ON GEORGE TOWN HERITAGE CITY ?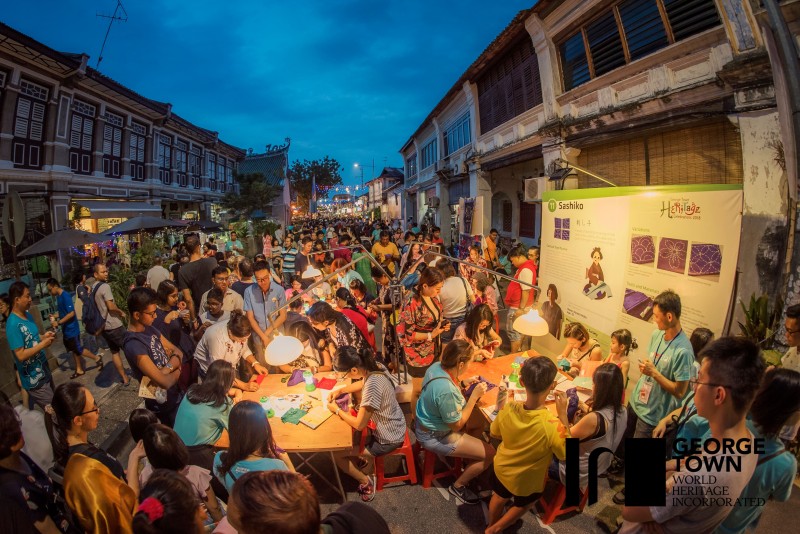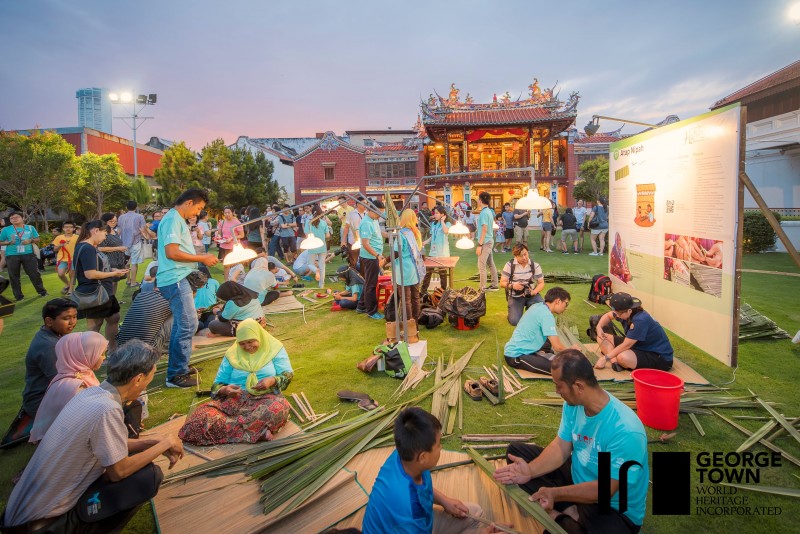 6 December 2021
PRESS STATEMENT
By Dr Ang Ming Chee
General Manager, George Town World Heritage Incorporated
1. George Town World Heritage Incorporated is most disappointed with the biased opinions as expressed in the article "Decaying state of George Town's UNESCO World Heritage Site" which appeared in the New Straits Times on 30 November 2021. This piece lacks sensitivity and appreciation for the long-term efforts of George Town's cultural heritage custodians, including the local community, heritage building owners, heritage professionals, and the various government agencies and non-governmental organisations who have selflessly contributed to the conservation of George Town Heritage City.
2. The exceptional charm of George Town Heritage City as a UNESCO World Heritage Site lies in the tangible and living cultural heritage of this town. The harmonious coexistence of religious institutions within the heritage enclave, including (in alphabetical order) Acheen Street Malay Mosque, Alimsah Waley Mosque, Benggali Mosque, Church of the Assumption, Goddess of Mercy Temple, Hock Teik Cheng Sin Temple, Kapitan Keling Mosque, King Street Tua Pek Kong Temple, St. Francis Xavier Church, St. George's Church, Sri Mahamariamman Temple, Wu Ti Meow, and Yap Kongsi Temple, amongst others, is living testimony to the multicultural heritage and traditions of Malaysia.

3. In George Town Heritage City, the unique architecture and townscape of the range of shophouses and townhouses show the different types and stages of development of the building. Although almost 99% of these properties are privately owned, we are able to restore and conserve these buildings according to the George Town Special Area Plan through the people, professional, private and public partnership. The Special Area Plan is the Conservation Management Plan for George Town Heritage City, and no new buildings above the height of 18 metres have been allowed within George Town Heritage City since the World Heritage Site inscription in year 2008. The height control has also been one of the interventions to ensure the protection of vistas, townscape, and historic streetscape for George Town Heritage City.

4. In reality, challenges on building management, traffic congestion, climate change, and more are common issues faced by World Heritage Sites worldwide. UNESCO as an international organisation that promotes peace will not penalise us for facing such challenges and issues. As a World Heritage Site Manager, we are encouraged by UNESCO to work proactively with the UNESCO regional office and local stakeholders to brainstorm and implement mitigation strategies to address these issues.
5. George Town World Heritage Incorporated put in writing here that George Town Heritage City is not facing any threat of being delisted from the World Heritage List. On the contrary, we have been an exemplary World Heritage Site known for our proactive community-based approaches in promoting collective efforts for cultural heritage safeguarding and has frequently been featured on UNESCO's website and social media platforms. The recent success of Penang Thai Pak Koong (Ng Suk) Temple--Fu De Ci in King Street, George Town which has just won the 2021 UNESCO Asia Pacific Awards for Cultural Heritage Conservation on 1 December 2021 disproves the speculation of the so-called "decaying state".

6. We also established a working relationship with the National Heritage Department and the recently re-established Melaka World Heritage Office in maintaining the title of Melaka and George Town, Historic Cities of the Straits of Malacca as a World Heritage Site. Our working collaboration at the local, national, and international levels also ensures that the development of the city is being planned and executed carefully, so it continues to be sustainable, affordable, and available for all, in particular for the local people.

7. Today, we are recovering from the impact of the COVID-19 pandemic, and George Town World Heritage Incorporated has been working very closely with the local community and many agencies to build back better. Our records in 2019 indicate that some 60 properties (or 1% out of 5,013 properties within our heritage site) are in need of major restoration work. Unfortunately, many of these restoration works had to be either delayed or stopped since 2020 due to the COVID-19 pandemic.

8. Though we are open to constructive criticism to make George Town Heritage City a better place and to promote the Outstanding Universal Value of the World Heritage Site, a facelift for this beautiful and charming city is not necessary for now.

/ends

For media enquiries, please contact: Mr. Vick Quah (016-5613523, vick@gtwhi.com.my)