THE TAARAS OFFERS HOLIDAY PACKAGE WITH DIRECT FLIGHT FROM KUALA TERENGGANU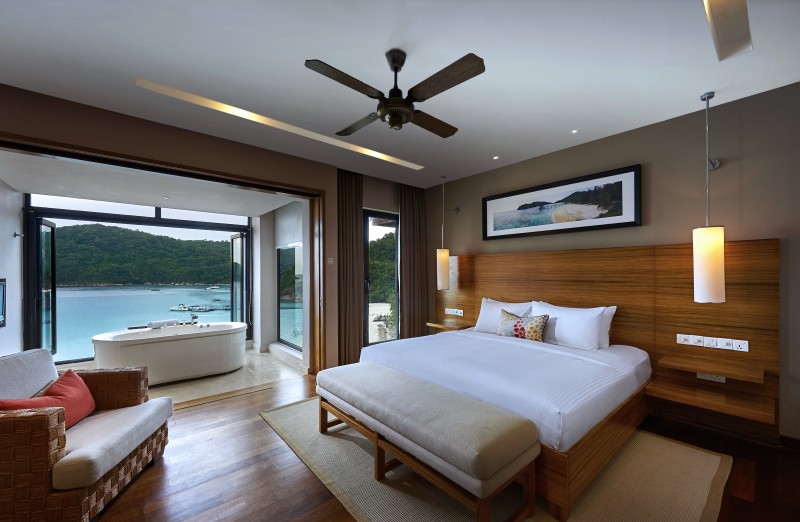 Cliff Bay Suite at The Taaras Beach & Spa Resort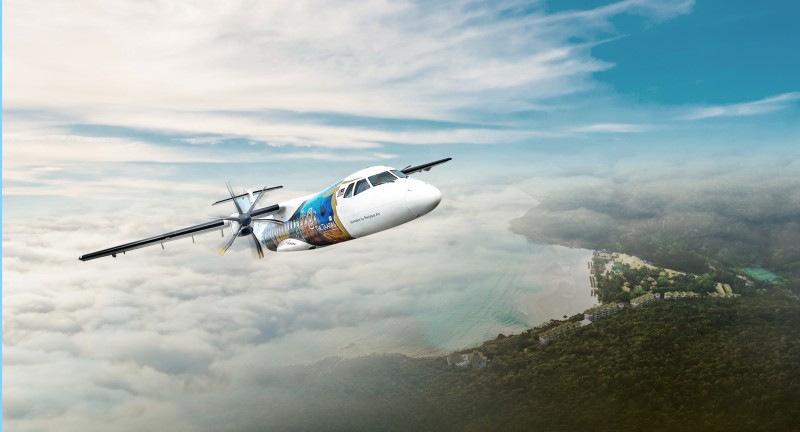 Jojo Flight by Berjaya Air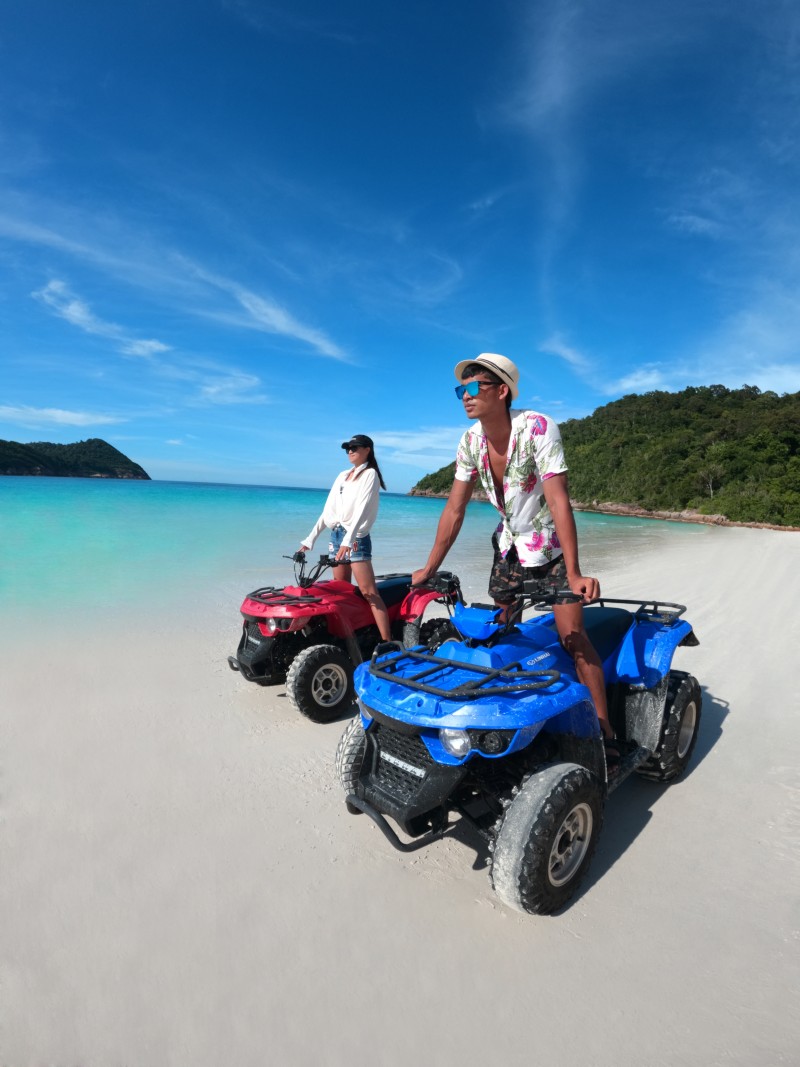 ATV Ride at The Taaras Beach & Spa Resort

REDANG ISLAND, TERENGGANU, 10 DECEMBER 2021 – The Taaras Beach & Spa Resort ("The Taaras") introduces and offers 'Fly Me to The Taaras' holiday package with direct flight from Kuala Terengganu to Redang Island. Now the journey is made more seamless for holidaymakers from the East Coast of Peninsular Malaysia. Those residing in the states of Terengganu, Pahang and Kelantan can conveniently drive to the Sultan Mahmud Airport and embark on a direct flight to Redang Island Airport via Berjaya Air.
'Fly Me to The Taaras' Packages include accommodation with daily breakfast for 2 persons, return flight via Sultan Mahmud Airport, Kuala Terengganu to Redang Airport for 2 persons, welcome hygiene pack and complimentary return shuttle from Redang Airport to the resort. Guests may opt to book the 4 Days 3 Nights Package with flight departure on every Friday, and 5 Days 4 Nights Package with flight departure on every Monday.
The Taaras is Berjaya Hotels & Resorts' most prized possession nestled amidst the beautiful East Coast. Contrary to popular belief that most of the resorts on the East Coast are closed during monsoon season, crystal-clear waters and white powdery sands beckon the arrival of holidaymakers and honeymooners to the Taaras all year long. This 5-star award-winning luxury resort also boasts a private beach, protected by two bays. Its surrounding nature is a pristine paradise for beach lovers and dive enthusiasts.
If it is the journey that counts, this exclusive experience designed by The Taaras will certainly hit the right note. It all begins with express check-in, seamless boarding and other privileges that come with the holiday experience. Upon arrival at the Redang Airport, guests will be promptly greeted by The Taaras' staff and immediately transferred to the resort. At the resort, guests are treated to The Taaras' signature welcome drinks before they proceed to check in their cosy suites for the night. At The Taaras, guests may have the opportunity to meet and swim with Jojo, its resident turtle residing in its surrounding waters.
'Fly Me to The Taaras' Packages start from RM1,850 nett per person for twin sharing. This offer is valid for bookings until 30 December 2021 and stays until 2 January 2022. For more information and bookings, visit www.thetaaras.com
- END -
For further information, please contact:
Maya Kaur
Manager, Corporate Marketing & Communications
Berjaya Hotels & Resorts
Tel: 03 - 2149 1867
About Berjaya Hotels & Resorts
Berjaya Hotels & Resorts is a member of the Berjaya Corporation Group of Companies, a public listed Malaysian conglomerate. Presently, the group manages Berjaya properties in Malaysia, Asia Pacific and United Kingdom. From the exotic island resorts of Langkawi, Tioman and Redang, to the city hotels of Kuala Lumpur, Johor Bahru and Penang in Malaysia, Berjaya Hotels & Resorts' prominence extends across borders with the establishment of international hotels and resorts in the Philippines, Vietnam, Sri Lanka, Seychelles, the United Kingdom, Japan and Iceland. The group also owns service suites and exclusive golf and country clubs in Malaysia. For more information, visit www.berjayahotel.com