TOURISM MALAYSIA AND SARAWAK TOURISM BOARD GAINED INTERNATIONAL RECOGNITION AT PATA GOLD AWARDS 2022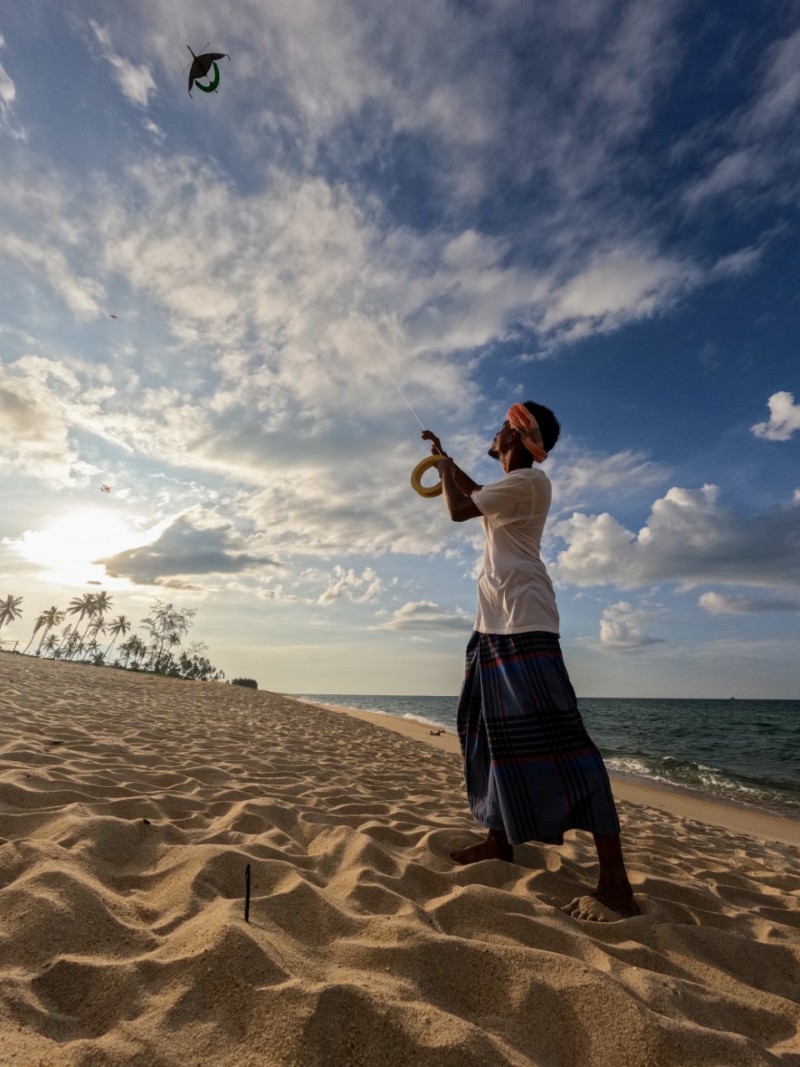 The award-winning photograph titled "WAU" by Tourism Malaysia.
PUTRAJAYA, 13 October 2022 – The Malaysian tourism industry once again gained international recognition at this year's PATA Gold Awards organised by the Pacific Asia Travel Association. Malaysia won three out of 23 Gold Award categories presented, namely the Travel Photograph, Travel Video, and Culture.
Tourism Malaysia bagged the Travel Photograph Gold Award through its mesmerising photo entry of a man flying a wau, Malaysia's traditional kite by the coast of Terengganu. Capturing one of the most recognisable symbols of Malaysian culture, flying a wau is both a cultural icon and a valuable part of the country's cultural heritage.
The objective of the award-winning photo is also to capture the unique craft of a wau, from witnessing its creation to watching it soar through the air would be an awe-inspiring and one-of-a-kind experience. Even in modern times, it is not uncommon to see people in Kelantan and Terengganu flying kites, particularly when it is harvest time.
Sarawak Tourism Board, on the other hand, deservingly landed two Gold Awards from the Travel Video and Culture categories. Its promotional video titled "A Journey Awaits" by Faithworks Studios won the Travel Video Gold Award, which invites travellers to Sarawak through its portrayal of the state's enchanting beauty, culture, heritage, and natural wonders. Watch the full video here.
The virtual experience of the 2021 Rainforest World Music Festival organised by Sarawak Tourism Board also won the Culture Gold Award, a creative twist that allowed music lovers to enjoy the festival from the comfort of their homes during the pandemic. The festival brought forward Sarawak's traditional music and culture on a virtual, no-entrance-fee-required festival for all to enjoy.
For the complete list of winners, click here.
END
About Tourism Malaysia
Malaysia Tourism Promotion Board, also known as Tourism Malaysia, is an agency under the Ministry of Tourism, Arts & Culture Malaysia. It focuses on the specific task of promoting Malaysia as a preferred tourism destination. Since its inception, it has emerged as a major player in the international tourism scene. For more information, visit Tourism Malaysia's social media accounts on Facebook, Instagram, Twitter, YouTube, and TikTok.
For inquiries, please contact:
Zaidi Kassim
Senior Assistant Director
Corporate Communications Division
zaidi@tourism.gov.my
Tel: +603 8891 8776
Muadz Samat
Assistant Director
Corporate Communications Division
muadz@tourism.gov.my
Tel: +603 8891 8776