Malaysia has been chosen as the world's top destination for Muslim travellers for three consecutive years in recent surveys conducted by Singapore's Crescent Rating and the United States' Dinar Standard. This hardly comes as a surprise as Malaysia has all the necessary ingredients of an ideal Islamic tourism destination. With an abundance of halal food, prayer facilities and Islamic attractions, Malaysia perfectly caters to the needs of Muslim travellers. Malaysia's rich Islamic history and heritage also form layers of fascinating experiences just waiting to be discovered. There is no end to the variety of halal products and services that can be found in Malaysia; from halal food to Islamic banking, Malaysia provides end-to-end Halal goods with universal appeal. This, coupled with a conducive environment and Government-backed policies and initiatives, strengthens Malaysia's position as the nucleus of the global halal industry.
Islamic Institutions in Malaysia :
Islamic Tourism Centre
Islamic Tourism Centre (ITC) plays a pivotal role in bringing Malaysia to the forefront of Islamic tourism. Throughout the years, ITC has been consistently and continuously working with industry players to build their capacity in Islamic tourism, thus ensuring that the needs of Muslim visitors are better served. ITC has also taken several initiatives in standardising industry's best practices through research, seminars, workshops and industry outreach programmes, helping to establish Malaysia's credibility in the world of Islamic tourism.
Islamic Arts Garden Complex
The Islamic Arts Garden Complex is a centre of Islamic arts heritage with exhibitions on Islamic calligraphy and Quran manuscripts and well as Islamic architecture, interior design, sculptures and paintings. Among the displays here is an original manuscript of a Quran worth RM20 million. Visitors get the opportunity to witness how the Holy Quran is preserved, copied and produced. The Islamic Arts Garden Complex is managed by Yayasan Restu (Restu Foundation), the first foundation in the country to produce fully handwritten and illuminated mushaf (hardcopies of the Quran).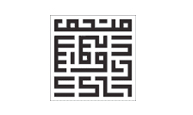 Islamic Arts Museum Malaysia
Islamic Arts Museum Malaysia Dubbed the largest of its kind in Southeast Asia, the Islamic Arts Museum Malaysia houses more than 7,000 artefacts in 12 galleries as well as an extensive library on Islamic art. The works of art displayed in this museum originate from different parts of the world, from Persia to Asia. Among those on display is the world's largest scale model of Mecca's Masjid Al-Haram, an iconic Islamic building.
Malaysia Islamic Event Calendar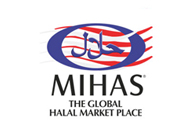 Malaysia International Halal Showcase (MIHAS)
MIHAS Malaysia's central position in Asia makes it an ideal trading platform to draw the world's Halal players in facilitating the sourcing and selling of global quality Halal products through MIHAS. Inaugurated in 2004 with the sole aim of facilitating the sourcing and selling of quality Halal consumables, products and services globally, this annual trade fair is in effect the largest congregation of Halal industry players. MIHAS is hosted by the Ministry of International Trade and Industry (MITI), and organised by the Malaysia External Trade Development Corporation (MATRADE).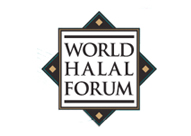 World Halal Forum (WHF)
WHF The global halal market is estimated to be worth more than USD2.3 trillion and the value of halal food sector is reaching USD700 billion annually. The non-food sector is much bigger, and includes chemicals, healthcare, cosmetics, personal care and pharmaceuticals. Another promising and fast gaining acceptance in the halal industry is the Shariah compliant services, which include banking and finance, logistics, warehousing and distribution. This event is organised by Halal Industry Development Corporation (HDC) in collaboration with IHI Alliance.