Top Muslim-friendly Chinese restaurants in KL
From deliciously flavourful spicy ma la dishes to indulgent butter prawns, it is hard to resist a good Chinese meal.
Here are our top picks of the best Muslim-friendly, pork-free Chinese restaurants in Kuala Lumpur that is sure to satisfy your Chinese food cravings!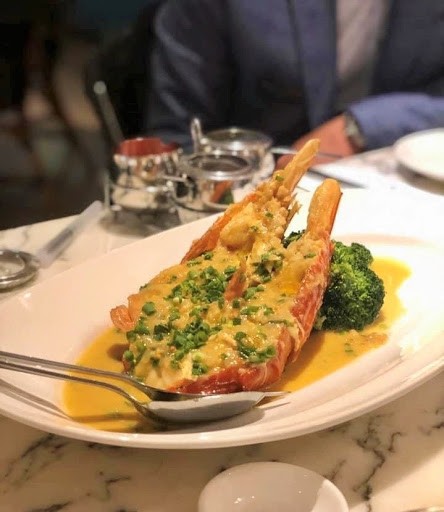 1. In Colonial, Intermark Mall

Set in a charming British Colonial-styled restaurant, In Colonial serves Anglo-Chinese cuisine that promises to tantalise your taste buds! From an irresistible selection of fresh seafood including Hiroshima Oysters and Jumbo Prawns, to their famous Duck Rice in Broth and decadent Oxtail Pot, In Colonial's fresh take on Chinese fare is bound to leave you delightfully satisfied. Don't forget to cap off with one of In Colonial's deliciously thirst-quenching mocktails such as the Cucumber and Passionfruit Mocktail or the Green Apple Splash!
Location: Ground Floor, Intermark Mall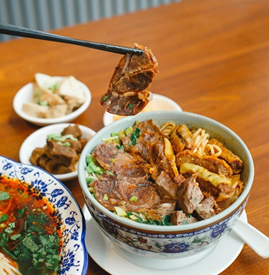 2. Al Amber Chinese Muslim Restaurant, Pavilion KL
Al Amber has an extensive menu with over 80 food and beverage items for customers to choose from. Their popular dishes include their Special Handpulled Noodle with Beef broth that has been stewed for 3 hours, Roasted Lamb Chops marinated with 'sannai' Chinese spices, and Steamed Shrimps in Hot Chilli Oil dish cooked in a Szechuan Ma La sauce.
Location: Level 7, Dining Loft, Pavilion KL

3. Grand Imperial Seafood Hotpot & BBQ, Pavilion KL
From their signature Roast Duck to their traditional Chinese handmade 'La Mian' noodles - you are guaranteed to eat well at Grand Imperial. Hotpot customers can select a host of imported meats, fresh seafood, handmade meatballs and dumplings, plus loads of fresh vegetables and condiments. There's everything you need for a scrumptious hotpot feast!
Location: Level 9, Pavilion KL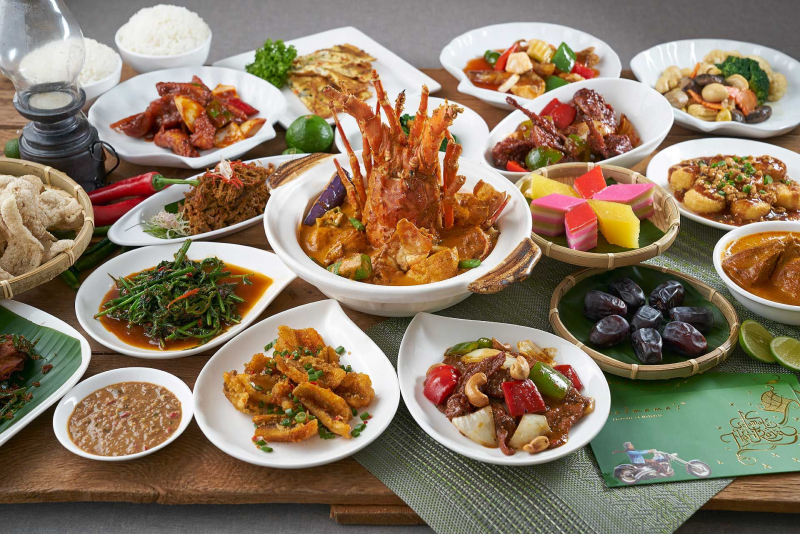 4. Grandmama's, Pavilion KL & Intermark Mall
There's something warm and comforting about eating your grandmother's cooking. That's what Grandmama's aims to achieve with their authentic Malaysian fare. Some of their signature Chinese dishes include Duck Egg Char Kway Teow, Grandmama's Prawn Mee and Hakka Fried Rice.
Location: Level 6, Pavilion KL and Ground Floor, Intermark Mall
5. Daily Kopitiam, Pavilion KL & Daily Express, Intermark Mall
Who doesn't love Kopitiam fare? Daily Kopitiam and Daily Express serve all your favourite Chinese Malaysian noodle dishes from Penang Prawn Mee, Penang Curry Mee, Assam Laksa, Chee Cheong Fun, Lam Mee, and Fried Mee/Mee Hoon. Served with a freshly brewed Kopi, these dishes are bound to hit the spot!
Location: Daily Kopitiam, Level 4, Pavilion KL and Food Hall, Lower Concourse, Intermark Mall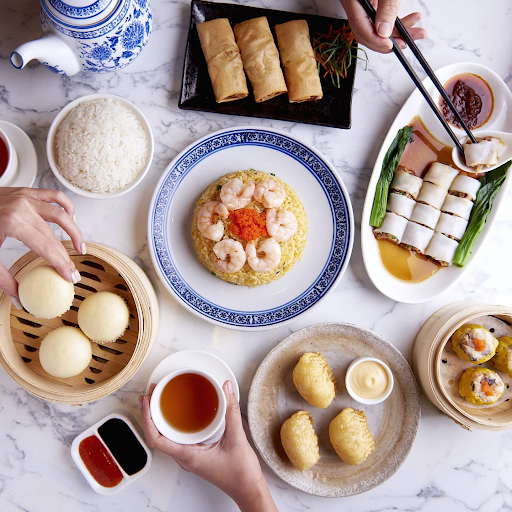 6. Dolly Dim Sum, Pavilion KL
Dim sum is commonly translated to "touch the heart", and that is what family and friends can do at Dolly Dim Sum while they share a variety of delicious bite-sized Chinese dishes that will leave both your belly and hearts full. Must-try menu items include Salad Prawn Dumpling, Golden Fish Cracker, Har Gao Dumpling, Spicy Szechuan Dumpling and their famous oozy Signature Egg Custard Bun!
Location: Level 1, Pavilion KL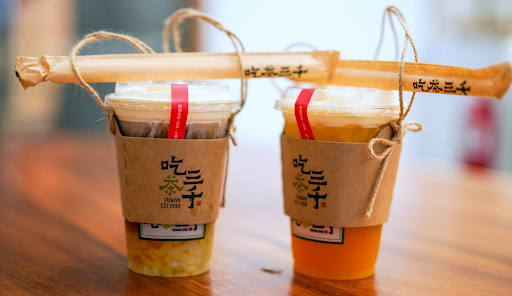 7. CHICHA San Chen, Pavilion KL
Cap off your Chinese meal with drinks handcrafted by Taiwanese tea masters. CHICHA San Chen marries bubble tea with high-quality traditional tea. Customers may choose between six different teas as the base - Green Tea, Osmanthus Oolong Tea, High Mountain Pouchong Tea, Black Tea, Dong Ding Oolong Tea and Cassia Black Tea - along with the flavour and topping of their choice. What better way to cool down in Malaysia's scorching heat!
Location: Level 6, Pavilion KL