EXPERIENCE MALAYSIA OCTOBER
Hello Readers!
Malaysia is blessed with a culturally diverse and vibrant social scene that appeals to all visitors. In this month of October, enjoy an array of sports, art and culture events and new tourism products that reflect the Malaysia Truly Asia brand.
If you're a sports fan to the core, enjoy these much-anticipated sporting events, the 30th Mount Kinabalu International Climbathon, Moto GP and CIMB Classic 2016.
A few events highlight modern and traditional art and culture such as the Nine Emperor Gods Festival, International Aborigines Arts Festival and Light and Motion Putrajaya (LAMPU) 2016.
New attractions to explore are the KL Sky Tour and Kampung Morten Cultural & Heritage Guided Walk.
To give you some ideas of what to do this month, here's a line-up of well-balanced events for tourists, both local and foreign, to enjoy in Malaysia. Plan your trip well, or engage the services of a licensed tour operator/travel agent.
Corporate Communication Division
Tourism Malaysia
Kuala Lumpur Fabulous Food Hunt 2016
KL Fabulous Food Hunt is a food adventure race that will see participants racing in the city to discover the best delicacies. In conjunction with "Citarasa" and the "Fabulous Food 1Malaysia Campaign", 150 teams will travel around Kuala Lumpur using the city's public transportation on a food-based explorace. This year, a new category has been created specifically for tourists, expatriates and foreign students.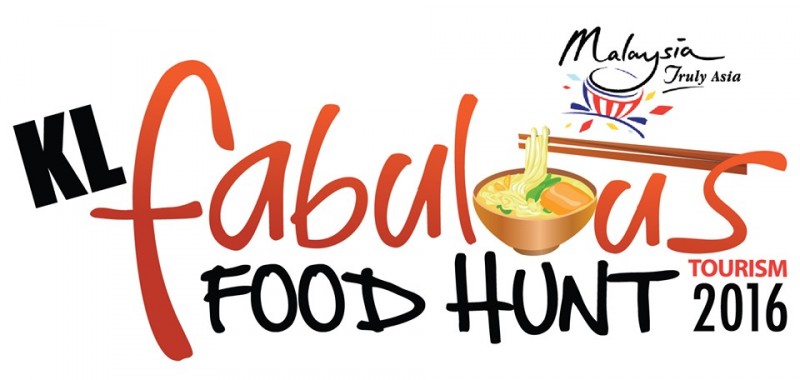 Date: 1 Oct 2016
Venue: Kuala Lumpur
Organiser: Ministry of Tourism and Culture
Contact: +603 2161 5161
Website: www.motac.gov.my
Nine Emperor Gods Festival
Every year, the Nine Emperor Gods Festival is held for nine days, from the first day to the ninth day of the 9th lunar month. Celebrated by the Taoist community in Penang, the festival features vegetarian food bazaars, floating processions and more.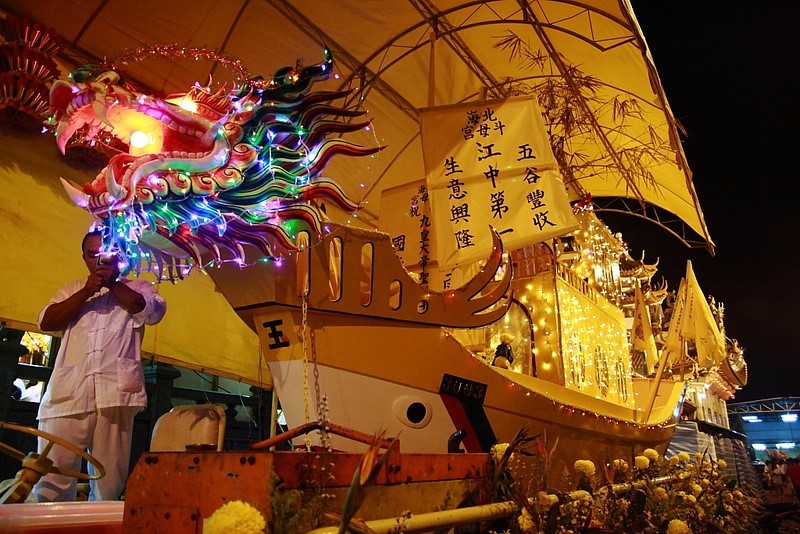 There are many places of attractions to explore in Penang during the festival such as Tow Boo Kong, Burmah Road, Macallum Street Ghaut, Jelutong, Noordin Street, Farlim, Butterworth and Bukit Mertajam. An opera show will also be performed as a mark of respect to the Gods. You will be able to witness a variety of events like the spear skewing ceremony, the making of the herbal medicine and the fire walking ceremony.

Date: 1 - 9 Oct 2016
Venue: Penang
Organiser: Tow Boo Kong Association
Contact: +604 331 8717
30th Mount Kinabalu International Climbathon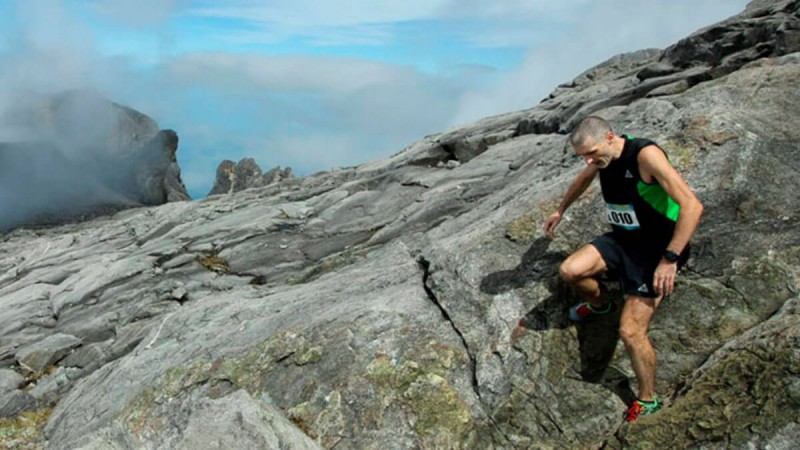 Set on Malaysia's highest mountain, the Climbathon will see participants running to the summit of Mount Kinabalu within hours when the average time to climbing the mountain takes two days. It is known as the world's toughest mountain race and the public are welcomed to attend the Mount Kinabalu International Climbathon to support all the runners. This year's competition will present new challenges for participants, as modifications have been made to the route.

Date: 16 Oct 2016
Venue: Kota Kinabalu, Sabah
Organiser: Sabah Tourism Board/Sri Pelancongan Sabah
Contact: +6088 232 121
Website: www.climbathon.my
International Aborigines Arts Festival
This annual festival is a celebration of the fascinating cultures and heritage of the world's aborigine tribes.
The unique art and culture of aboriginal and indigenous people from within and outside the country will be showcased through various activities and stage performances, exhibitions, demonstrations, sales, contests and interactive programmes.
This festival helps to promote Malaysia as an international culture tourism destination by featuring the arts and culture of aboriginal and indigenous people as well as the local ethnics and customs.
Date: 28 Oct - 30 Oct 2016
Venue: Titiwangsa Lake Gardens, Kuala Lumpur
Organiser: National Department for Culture and Arts
Contact: +603 2614 8200
Website: www.jkkn.gov.my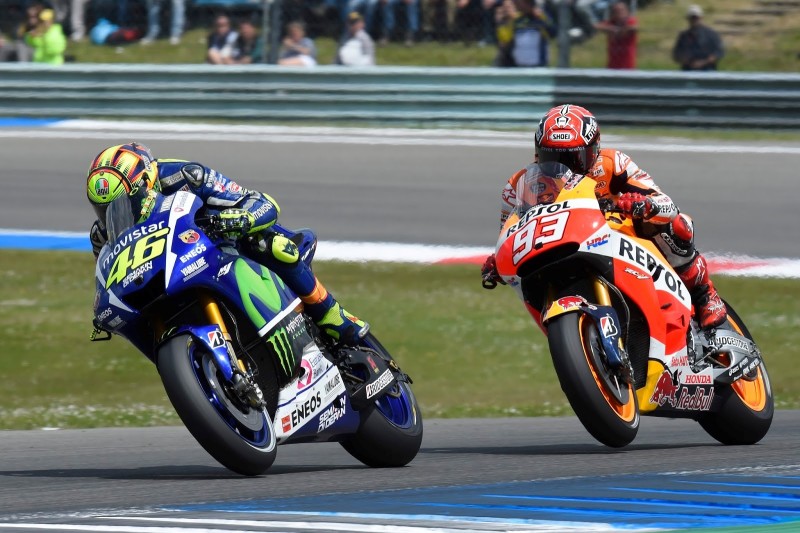 Moto GP
Held just four weeks after the Malaysia F1 Grand Prix, Moto GP is one of the biggest international motorsports events anticipated by many. Besides the high adrenaline action of this event in Malaysia this October, more than 80 booths will open during the Mega Moto GP Carnival. Moto GP race week, arguably the best two-wheel motorsports festival in Southeast Asia, is where families and friends can enjoy off-track entertainment, fan engagement with riders and other exciting activities.
Date: 28 - 30 Oct 2016
Venue: Sepang International Circuit, Selangor
Organiser: Sepang International Circuit Sdn. Bhd
Contact: +603 8778 2200
Website: www.sepangcircuit.com
Finding Life's Passion with Dr. Jane Goodall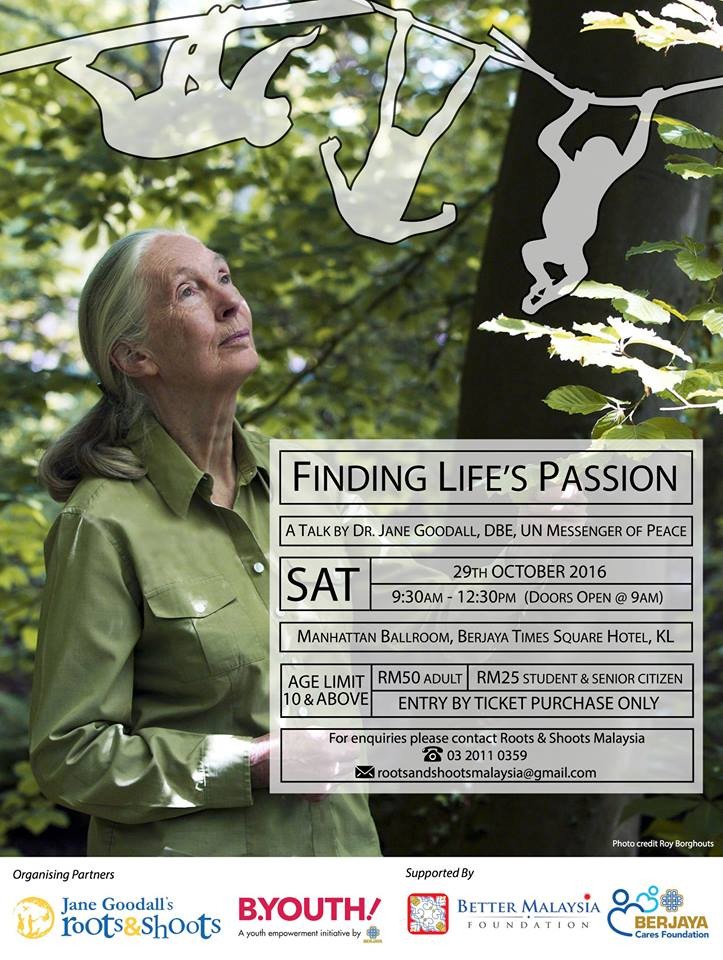 Dr. Jane Goodall, the world's leading primatologist, ethologist, anthropologist, and UN Messenger of Peace, will be in Malaysia on 29 October to give a special talk about her life's work with chimpanzees and passion for people, animals and the environment.
She is considered to be the world's foremost expert on chimpanzees, having studied them for more than 50 years at Gombe Stream National Park, Tanzania. Her groundbreaking work with chimpanzees have shed light on the social and family interactions of these primates.
She is the founder of the Jane Goodall Institute and the Roots & Shoots programme for youths, and she has worked extensively on conservation and animal welfare issues. Dr. Goodall travels an average 300 days per year, speaking about the threats facing chimpanzees, other environmental crises, and her reasons for hope that humankind will solve the problems it has imposed on the earth. Catch this 82-year-old living legend in Malaysia, and be inspired by her passion and optimism for life and her work.
Organiser: Roots & Shoots Malaysia
Date: 29 Oct 2016
Venue: Manhattan Ballroom, Berjaya Times Square Hotel, K
Time: 9:30 am – 12:30 pm
Tickets: RM50 adults, RM25 students and senior citizens
Contact: +603 2011 0359
Email: rootsandshootsmalaysia@gmail.com
CIMB Classic 2016
CIMB Classic features a limited 78-player field, with a prize purse of USD 7 million and no cut, making it one the richest professional golf tournaments in the region. It is the only official PGA tour FedExCup event in Southeast Asia, first played in 2010 and now into its 7th year of action packed tournament.

Date: 1 Oct 2016
Venue: Kuala Lumpur
Organiser: Kuala Lumpur Golf & Country Club
Website: www.cimbclassic.com



Light and Motion Putrajaya (LAMPU) 2016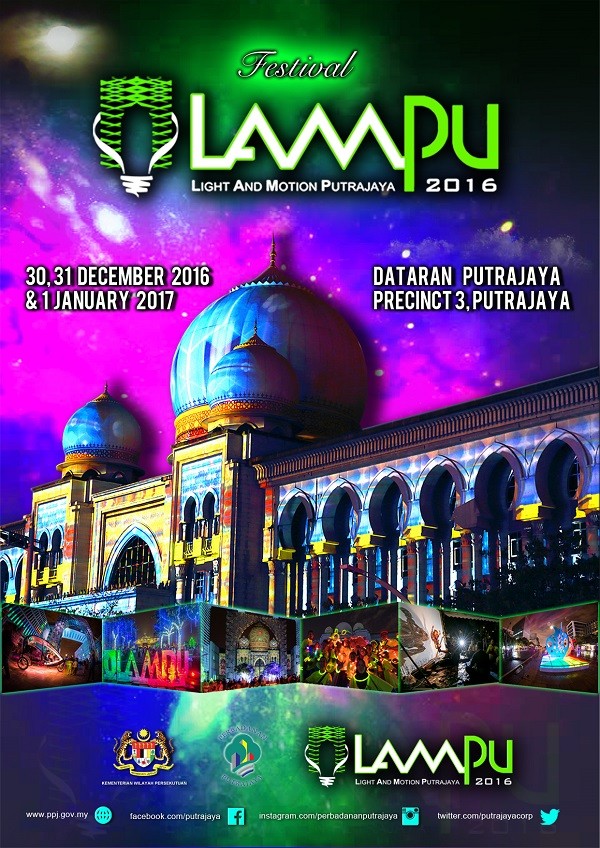 The Light and Motion Putrajaya (LAMPU) event is an annual do that showcases an ingenious display of lights, audio and motions. Putrajaya will shine with glitz and glamour for the fourth consecutive year at this event which is best appreciated in the late hours of the day.
The signature event this year is the grand Projection Mapping, a mesmerizing show of lights and music projected onto the façade of the grand Palace of Justice.
Among other highlights include Glowing Street, LAMPU Skywave, Magical Street, The Garden Lighting, Light & IT Exhibitions and side events such as car & bike light show, buskers, LAMPU ice structures, Wayang Kulit, Fire-Eaters and other performances that will literally light up the whole of Putrajaya.
Date: 30 Dec 2016 - 1 Jan 2017
Venue: Dataran Putrajaya, Precint 3, Putrajaya
Organiser: Perbadanan Putrajaya
Contact: +603 8000 8000
Website: www.ppj.gov.my


NEW ATTRACTIONS

Kampung Morten Cultural & Heritage Guided Walk
Kampung Morten is a traditional Malay riverine village in the country, retaining its old-world charm despite being nestled within the confines of city comforts. It is a truly unique tourist destination that is famous worldwide. The village is regarded as a living museum since many people still practice the traditional Malay lifestyle. Kampung Morten has 85 homes including 52 Melaka traditional dwellings, with traditional features in its home design, decoration and landscape.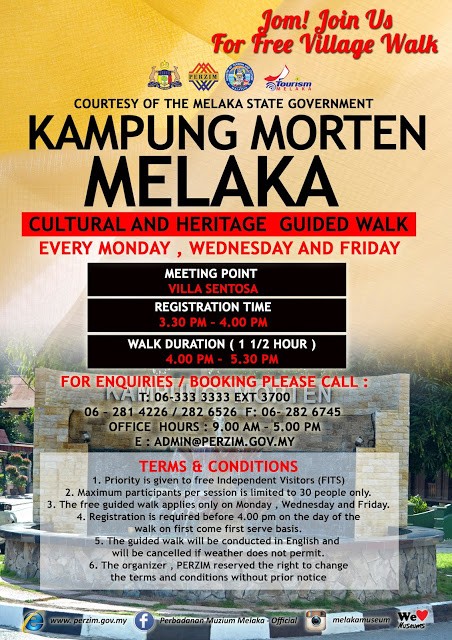 This Kampung Morten Cultural & Heritage Guided Walk programme aims to introduce Kampung Morten in Melaka to local and foreign tourists. Through this programme, tourists will be briefed on the history, culture and activities of the people living in the area as they are taken on a guided tour around Kampung Morten.
Six premises, namely Villa Sentosa, 'Rumah Merdeka', 'Homestay Yunus', 'Gerai Nasi Lemak Mak Som', 'Pengusaha Cenderamata Rumah Tradisional' and 'Rumah Mantan Sidang', have been selected to be included in the 90-minute tour which would be held every Monday, Wednesday and Friday.
It takes about one and a half hours duration of walking which starts at 4pm until 5.30pm. The free guided walk will be conducted in English and priority is given to free Independent Visitors (FITS) with a maximum participants per session limited to 30 people only.
Date: Every Monday, Wednesday and Friday
Venue: Kampung Morten, Melaka
Organiser: Perbadanan Muzium Melaka
Contact: +606 333 3333
Website: admin@perzim.gov.my
Le Meridien Hotel opens in Putrajaya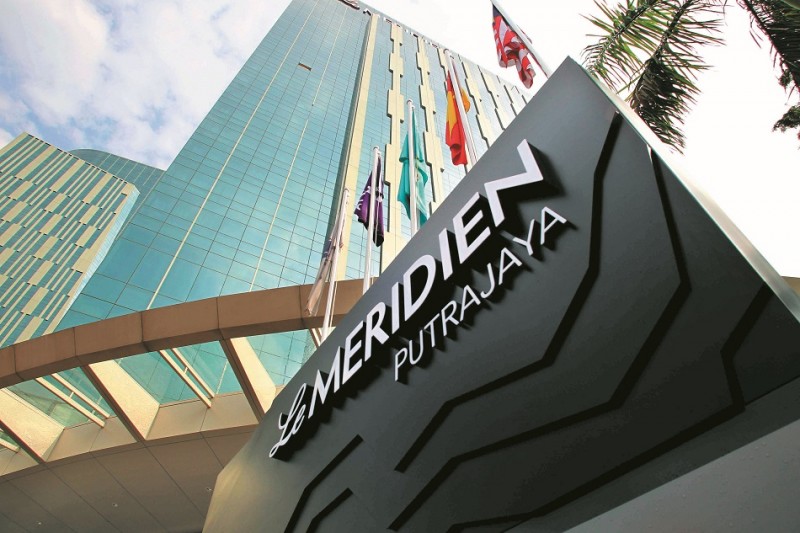 Putrajaya has a new landmark in the form of Le Meridien Putrajaya. This is the brand's third hotel in Malaysia after Le Meridien Kuala Lumpur and Le Meridien Kota Kinabalu. Le Meridien Putrajaya is a conspicuous new addition to the cityscape of Malaysia's federal administrative centre.
Located at IOI Resort City, the hotel aims to serve leisure and business travelers with 353 contemporary guestrooms and suites with a city or garden view. All Le Méridien Putrajaya guests will have direct access to the fitness and spa facilities and swimming pool. There are 15 venues for meetings and conferences with world-class facilities, a 3,800sqm function space, recreational facilities as well as wine-and-dine experiences with eateries that include Latest Recipe, Le Mei and the Latitude Bar.
This new modern hotel is interconnected to offices at IOI City Towers and IOI City Mall, offering guests easy access to shopping, dining and entertainment options including an Olympic size ice-skating rink and an indoor adventure park, as well as an 18-hole golf course within walking distance.
Le Méridien Putrajaya is the perfect place to explore the business, culture and leisure pursuits away from the bustling city and close to the attractions of Putrajaya and Cyberjaya.
Address: Lebuh IRC, IOI Resort City, Sepang, 62502 Putrajaya
Contact: +603 8689 6888
Website: www.lemeridienputrajaya.com
KL Sky Tour – a bird's eye view of the city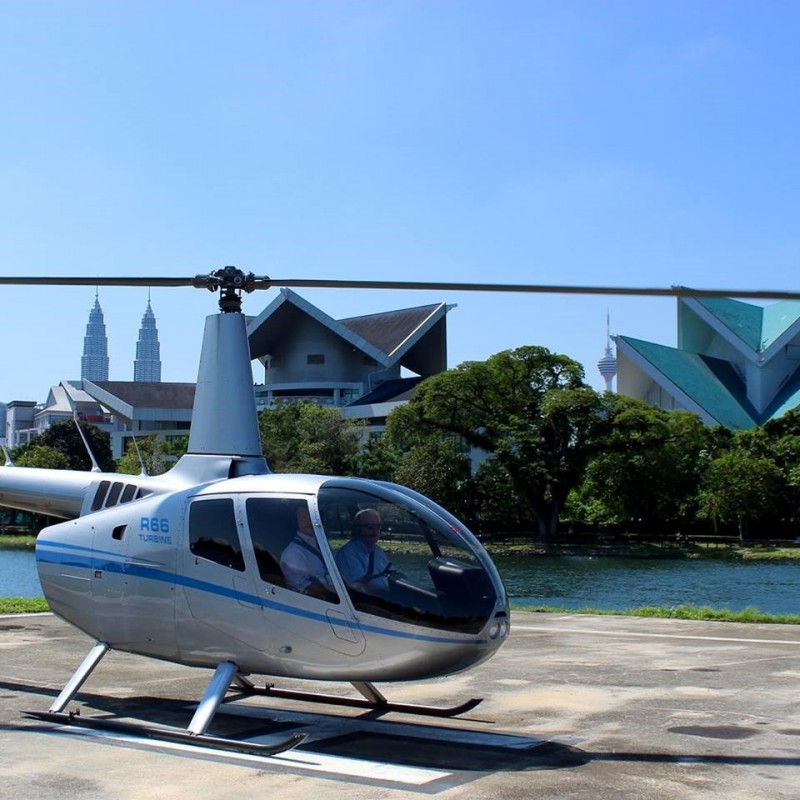 Visitors to Kuala Lumpur can now get a very different experience by exploring the city from the air with the latest tourism product – The KL Sky Tour. The tour is organised by Chempaka Helicopter Corporation that operates at a site overlooking the popular Titiwangsa Lake off Jalan Tun Razak. The helipad is in a strategic location, easily accessible with a short drive from anywhere in the city.
The KL Sky Tour offers a variety of packages that are very affordable and yet still offer the thrill and excitement of touring the city from the air. There are four tour packages to choose from that vary in terms of time and distance travelled.
The KL Express Tour is the basic package costing RM198 per person for a 6-minute tour of Kuala Lumpur. For a slightly longer experience, the City Explorer is a 15-minute flight at RM448 per person. Another package is the Jungle Escape, which costs RM960 per person for a 30-minute tour. The Mountain View package is priced at RM1,388 per person, for a 45-minute flight that goes to Genting Highland.
Customised tours can also be arranged. All flights depart from the KL City Helipad at the Titiwangsa Lake Gardens. There is a requirement of at least three persons and advance bookings are required.
Date: Open Daily (10am - 6pm)
Venue: Titiwangsa Helipad, Taman Tasik Titiwangsa, Kuala Lumpur
Organiser: Chempaka Helicopter Corporation
Contact: +6019 258 6818
Email: info@klskytour.com
Website: www.klskytour.com
All information is correct at time of publication.
Visitors are advised to contact the event organizer for the latest updates.
For more media releases, media info and media features on Malaysia's tourism industry, kindly visit the Media Centre of Tourism Malaysia's website at http://www.tourismmalaysia.gov.my/
MALAYSIA TOURISM PROMOTION BOARD OR TOURISM MALAYSIA is an agency under the Ministry of Tourism & Culture, Malaysia. Tourism Malaysia focuses on the specific task of promoting Malaysia at all levels. Since its inception, Tourism Malaysia has grown by leaps and bounds and it has emerged as a major player in the international tourism scene. In 2015, Malaysia registered 25.7 million tourist arrivals and RM69.1 billion in receipts.
Through the Tourism NKEA (National Key Economic Area), collaborative efforts between the Ministry of Tourism and Culture, other Government agencies and the private sector have been enhanced to help secure Malaysia's position as a leading tourist destination and achieve the country's target of 36 million tourist arrivals and RM168 billion in receipts by 2020.
The targets set under the Tourism NKEA will be achieved through the implementation of twelve Entry Point Projects (EPPs) clustered under five themes: Affordable Luxury; Nature Adventure; Family Fun; Events, Entertainment, Spa and Sports; and Business Tourism.
Press contact:
Media Relations Unit:
Mohamad Libra Lee bin Haniff, Deputy Director, Corporate Communication Division
Tel: +603-8891 8752
Email: mohdlibra@tourism.gov.my
Editorial Unit:
Anis Rozalina Ramli (Ms), Senior Editor, Corporate Communication Division
Tel: +603-8891 8759
Email: anisramli@tourism.gov.my