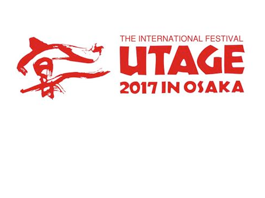 Malaysia Your Food Paradise @ Festival Utage 2017
Osaka, Japan
28 Mar 2017 - 7 May 2017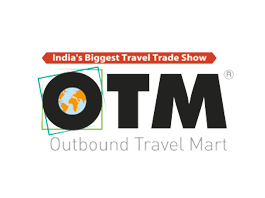 Outbound Travel Market (OTM)
Mumbai, India
21 Feb 2017 - 23 Feb 2017
OTM is the most effective platform to market to the Indian travel industry catering to over 20 million Outbound travelers spending over US$ 10 billion and growing over 10% per year. It is also your window to domestic tourists who undertake over a billion trips annually– at least 10% of them with an immediate potential to also travel abroad.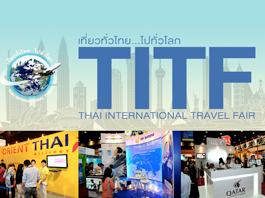 Thailand International Travel Fair, Thailand
Thailand
15 Feb 2017 - 19 Feb 2017
To promote tourism products and services organized exclusively for Tourism industry. It is expected to draw approximately 250,000 visitors, including tourism business and tour operations.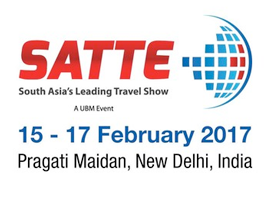 South Asia Travel & Tourism Exchange (SATTE)
New Delhi, India
1 Feb 2017 - 6 Feb 2017
The SATTE Conference attracts the who's who in the industry, including leading travel agents and tour operators, state tourism officials, heads of international tourism boards, hoteliers, aviation experts, and many more, from across the globe.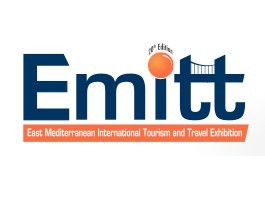 East Mediterranean International Tourism & Travel Exhibition (EMITT)
Turki
28 Jan 2017 - 31 Jan 2017
EMITT is the largest travel and tourism exhibition in Turkey. The event is supported by the Turkish Republic's Culture and Tourism Department, in partnership with TUROFED (Turkey Hoteliers Federation) and TYD (Tourism Investment Association). Participants include Turkey's eminent travel agencies, tour operators and hotels.EMITT is the central meeting place for international tour operators to meet with the Eurasian travel trade.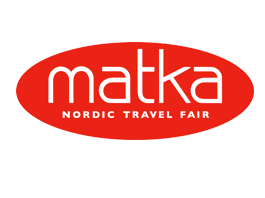 Nordic Travel Fair (MATKARESA)
Finland
19 Jan 2017 - 22 Jan 2017
Matka Nordic Travel Fair presents a vivid paradise of travel options to the general public. More than 1000 exhibitors from 80 different countries ensure an impressive start for the travel year.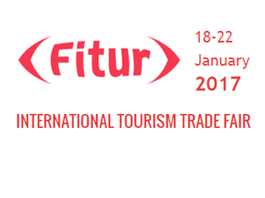 Feria Internacional De Tourismo (FITUR)
Sepanyol
18 Jan 2017 - 22 Jan 2017
FITUR is a global meeting point for tourism professionals and the leading trade fair for inbound and outbound Ibero American markets.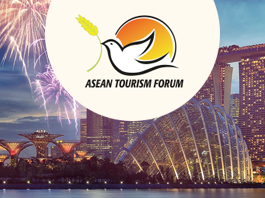 Asean Tourism Forum 2017
Marina Bay Sands Expo & Convention Centre
16 Jan 2017 - 20 Jan 2017
Ms. Sharma Daisey Ms. Suraya Hani
Singapore will play host to the 36th ASEAN Tourism Forum (ATF) from 16 to 20 January 2017 with the theme "Shaping Our Tourism Journey Together". ATF 2017 also coincides with the 50th Anniversary of ASEAN. Building on five decades of successful history, the ATF 2017 programme encompasses the Meetings of ASEAN Tourism Ministers and leaders from ASEAN National Tourism Organizations, ASEAN Airlines Meeting, ASEANTA Board Meeting and Annual General Meeting, media briefings and the all-important travel exchange, TRAVEX TRAVEX will be held in Singapore from 18 to 20 January 2017 during ATF 2017. With a target of 500 exhibition booths and 1600 delegates, TRAVEX is a one-stop shop for the latest in ASEAN tourism products and services. Additionally, TRAVEX offers great networking opportunities and is the place to gain insights on ASEAN tourism trends.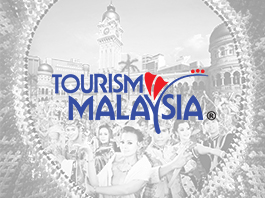 13th China International Travel Mart (CITM)
Shanghai
11 Nov 2016 - 13 Nov 2016
Mr. Radzlan Shah Ramlan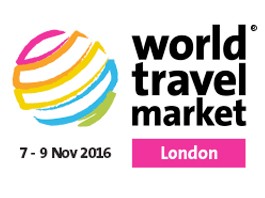 World Travel Market, London
London
7 Nov 2016 - 9 Nov 2016
Mr.Tn. Syed Muhadzir Jamalluill & Ms. Syaliza Abd. Aziz
World Travel Market is the leading global event for the travel industry to meet industry professionals and conduct business deals. Through its industry networks, unrivalled global reach, WTM creates personal and business opportunities, providing customers with quality contacts, content and communities. The event, deemed the most important travel fair in the European market, is the main platform for Malaysia to promote its tourism offerings and introduce its new and upcoming tourist attractions to British and European travelers.