Roadshow to Kingdom Saudi of Arabia
Dammam, Riyadh, Jeddah
21 May 2022 - 29 May 2022
Tourism Malaysia will be organizing Roadshow to Kingdom Saudi of Arabia from 21– 29 May 2022 covering 3 cities Dammam, Riyadh, Jeddah and to be led by YBhg. Dato' Chairman. The objective of the roadshow is to further promote Malaysia's new tourism products to Arab market and travel trade in our effort to boost Middle East tourist arrivals and increase tourist receipt. The contents of the program are briefing on travel products, B2B and Networking Dinner with industry players
Sales Mission and Roadshow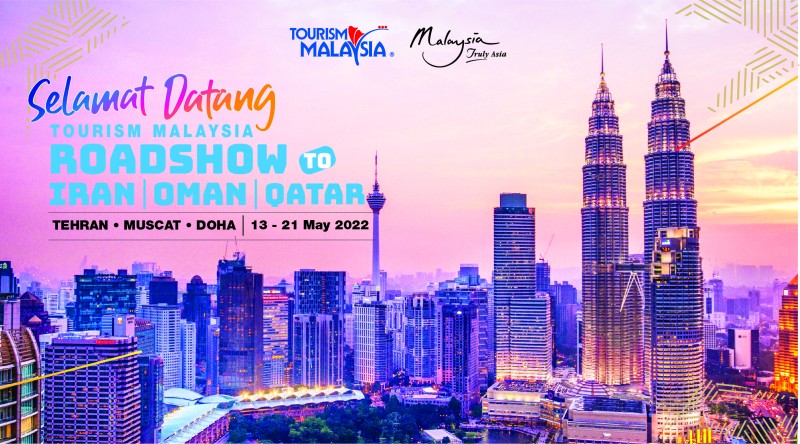 Roadshow to Iran, Oman & Qatar
Tehran, Muscat, Doha
13 May 2022 - 21 May 2022
Tourism Malaysia will be organizing Roadshow to Iran, Oman & Qatar from 13– 21 May 2022 covering Tehran, Muscat, Doha and to be led by YBhg. Dato' Director General Tourism Malaysia. The objective of the roadshow is to further promote Malaysia's new tourism products to gulf market and travel trade in our effort to boost Middle East tourist arrivals and increase tourist receipt. The contents of the program are briefing on travel products, B2B and Networking Dinner with industry players.
Sales Mission and Roadshow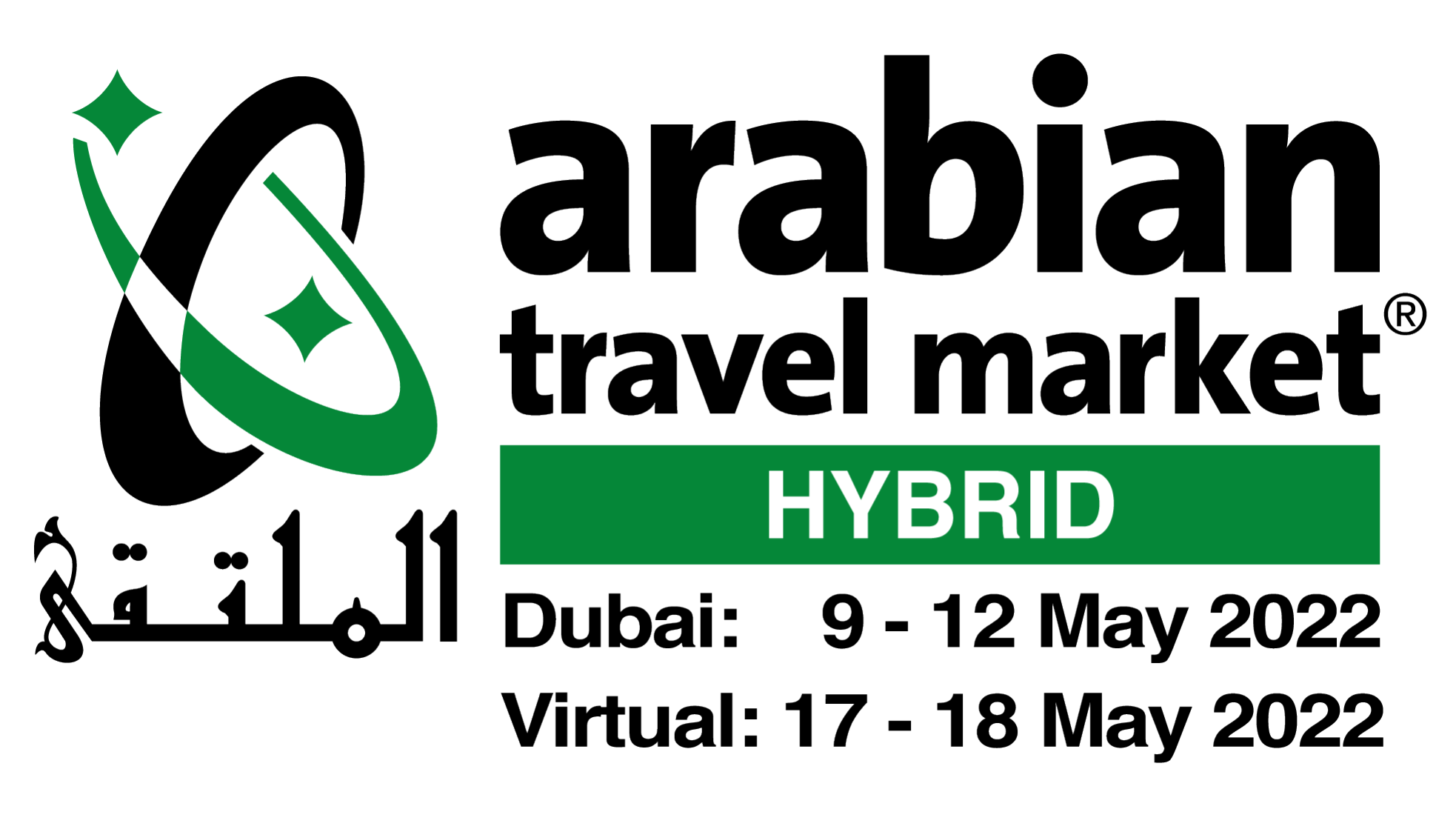 Arabian Travel Market 2022 (ATM)
Dubai World Trade Centre, UAE
9 May 2022 - 12 May 2022
The ATM 2022 will be happening this year in hybrid format on May 2022: The event will open their doors for physical event from 9 - 12 May 2022 in Dubai, UAE and compliment this live event with ATM Virtual Event from 17 – 18 May 2022. Arabian Travel Market is the market leading, international travel and tourism event unlocking business potential within the Middle East for inbound and outbound tourism professionals. Tourism destinations from around the world will once again unite in Dubai to showcase their brand and exhibit at the show along with the biggest names in accommodation and hospitality, renowned tourism destinations and attractions, innovative travel technology providers and airlines.

Vietnam International Travel Mart (VITM) 2022
Hanoi International Exhibition Center (ICE Hanoi)
31 Mar 2022 - 3 Apr 2022
Vietnam International Travel Mart - Vietnam International Travel Mart (VITM) is Vietnam's leading and only international fair, organized annually by the Vietnam Travel Association in April. Sponsored by the Ministry of Industry and Trade. Culture, Sports and Tourism. In addition to activities to stimulate demand and introduce tourism products of businesses and localities across the country, VITM is an ideal opportunity for tourism promotion agencies and tourism businesses to promote destinations, introduce its tourism products to domestic and international tourism businesses and tourists nationwide through activities at booths and participation in other promotional events such as press conferences and seminars.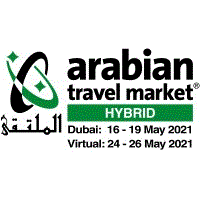 Arabian Travel Market 2021 (ATM2021)
Dubai World Trade Centre
16 May 2021 - 19 May 2021
The ATM2021 will be happening this year in hybrid format on May 2021: The event will open their doors for physical event from 16 – 19 May 2021 in Dubai UAE and compliment this live event with ATM Virtual Event from 24 – 26 May 2021 Since it's opening, ATM continue to be the largest travel trade shows facilitating USD2.5 billion in industry deals and attracts thousands of exhibitors and trade exhibitors i.e.; tour operators, hoteliers, airlines, DMO and tourism business fraternities showcasing diversity of products and services from around the world. TM is inviting esteem travel trade partner to participate under the Malaysia Pavilion in ATM2021. To register: https://j.mp/31St42Z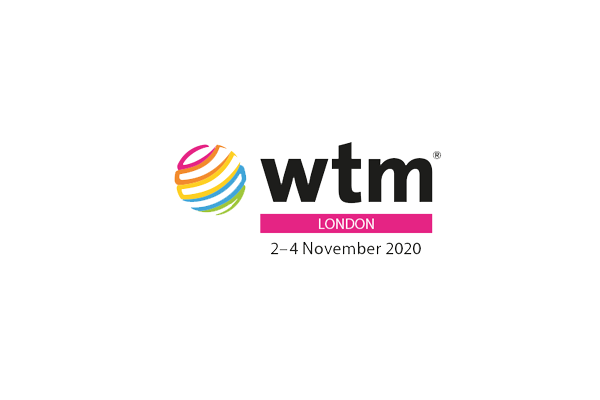 World Travel Market 2020
London, United Kingdom
2 Nov 2020 - 4 Nov 2020
The World Travel Market London introduces international travel buyers to more than 5,000 global destinations and brands. This event is the hub of travel concepts and connects leading travel providers with many unique opportunities. Over the course of 3 days, top motivational speakers and entrepreneurs from various sectors, such as sports travel, technology, and music travel will gather at the Royal Victoria Dock to discuss or negotiate new business deals and discover the emerging trends in the industry.
TOURISM EXPO JAPAN 2020
Okinawa Resort Forum & Exhibition
29 Oct 2020 - 1 Nov 2020
Launched as a comprehensive travel and tourism trade event in 2014, Tourism EXPO Japan comes as the world's greatest celebration of people's freedom to cross borders and love of travel. Following last year's first attempt to hold the event in Osaka, Tourism EXPO Japan will take place in Okinawa for the first time this year. Tourism EXPO Japan comes with a multitude of destinations, experiences and stage performances, which present the charms of more than 100 countries and regions. For everybody who loves traveling, the event offers travel information and a taste of new places by engaging all five senses with music, dance performances, ethnic cuisines, craft workshops, and many other exciting activities. It will deliver an exciting experience for travel lovers against the background of Okinawa's uplifting atmosphere and locals' friendliness.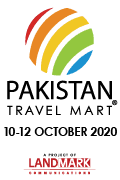 PAKISTAN TRAVEL MART 2020
Expo Center Karachi, Pakistan
10 Oct 2020 - 12 Oct 2020
Pakistan Travel Mart (PTM) is a broad-spectrum travel and tourism event that connects all stakeholders of mobility in Pakistan including travel, tourism and hospitality. PTM is a platform to promote inbound, outbound and domestic travel in Pakistan and explore prospects in Pakistani market. PTM shall integrate all segments of mobility to create synergies hence generating business and creating value for its participants.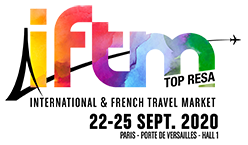 IFTM Top Resa
Paris, France
22 Sep 2020 - 25 Sep 2020
IFTM Top Resa gathers all players of the French and European tourism industry: destinations, group travel specialists, coach companies, travel agents and tour operators. The trade show combines a multi-target proposition with dedicated visitor programs suitable for each segment: leisure, business & Mice. At the heart of Paris, the world capital of tourism, IFTM Top Resa makes it possible to combine the B2B French and worldwide tourist offer in one venue."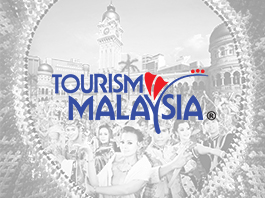 #27th THAILAND INTERNATIONAL TRAVEL FAIR (TITF)
Bangkok, Thailand
20 Aug 2020 - 23 Aug 2020
One of the biggest and important travel fair in Thailand and is the 2nd fair in 2020.