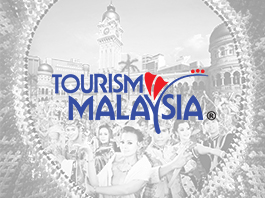 Sales Mission to India 2nd Tier City
Lucknow, Amritsar, Jaipur, Bhopal, Bhubaneswar, Coimbatore, Tiruchirappalli & Visakhapatnam
1 Aug 2023
Sales Mission and Roadshow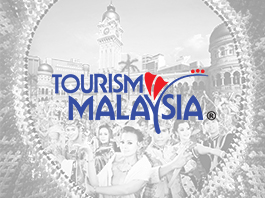 Macau International Travel Exhibition
Macau
30 Jun 2023 - 2 Jul 2023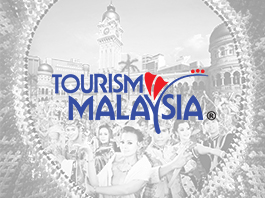 The Wedding Show 2023
Udaipur, Rajastan, India
24 Jun 2023 - 25 Jun 2023

Kaohsiung International Travel Fair (KITF) 2023
Kaohsiung, Tainan, Taipei
1 Jun 2023 - 10 Jun 2023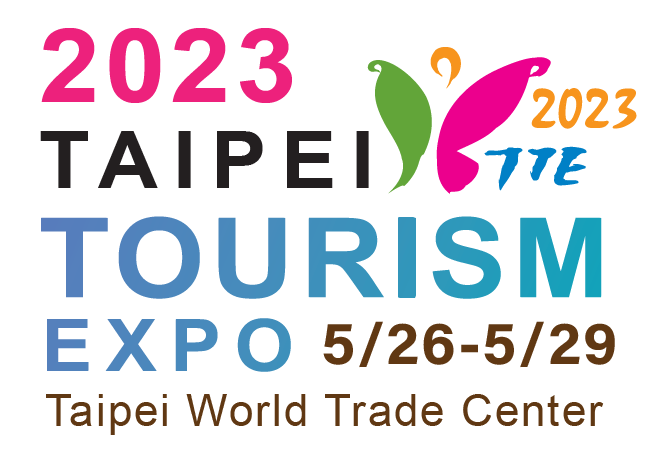 Taipei Tourism Expo (TTE) 2023
Taipei
26 May 2023 - 29 May 2023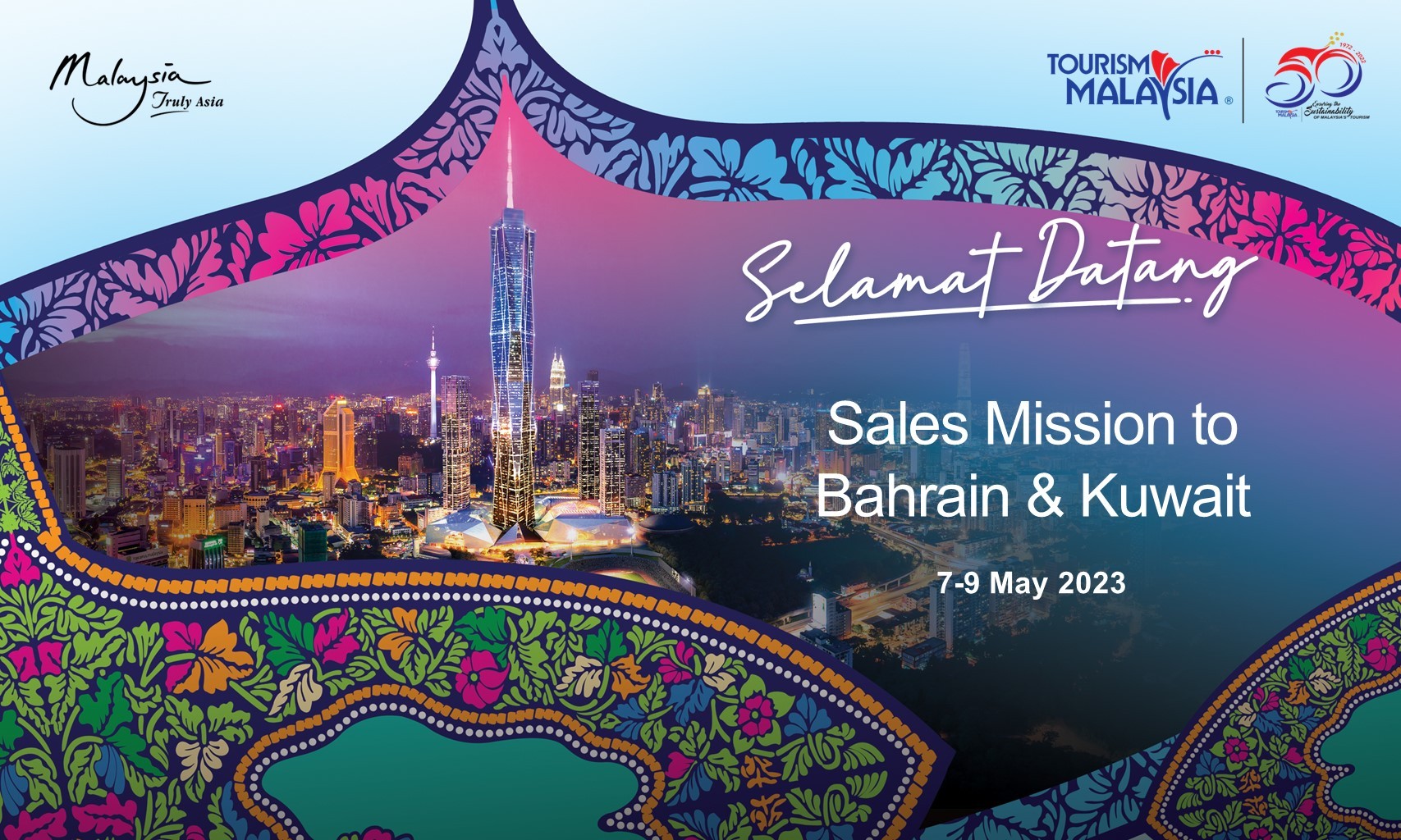 Sales Mission to Bahrain & Kuwait
Bahrain & Kuwait
7 May 2023 - 9 May 2023
Tourism Malaysia will be organizing Sales Mission to Bahrain & Kuwait from 7-9 May 2023 covering Manama and Kuwait City . The objective of the roadshow is to further promote Malaysia's new tourism products to gulf market and travel trade in our effort to boost Middle East tourist arrivals and increase tourist receipt. The contents of the program are briefing on travel products, B2B and Networking Dinner with industry players.
Sales Mission and Roadshow
Arabian Travel Market 2023 (ATM)
Dubai, UAE
1 May 2023 - 4 May 2023
Arabian Travel Market is the market leading, international travel and tourism event unlocking business potential within the Middle East for inbound and outbound tourism professionals. Tourism destinations from around the world will once unite in Dubai to showcase their brand alongside with the biggest names in accommodation and hospitality, renowned tourism destinations and attractions, innovative travel technology providers and airlines. The 30th edition of Arabian Travel Market will take place in Dubai on 1 - 4 May at the Dubai World Trade Centre.

Kazakhstan International Exhibition KITF
Atakent Exhibition Centre
19 Apr 2023 - 21 Apr 2023
The Exhibition serves as a wide-ranging professional platform for the touristic industry of the whole Central Asian Region and is justly considered to be the pinnacle event of the touristic sector of Kazakhstan. KITF 2023 will take place at Atakent Exhibition Centre from April 20-22, 2023.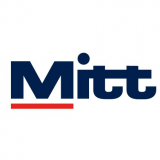 29th Moscow International Travel & Tourism (MITT) 2023
Crocus Expo Centre, Moscow
16 Mar 2023 - 18 Mar 2023
Moscow International trade fair is one of the largest trade shows for travel and tourism in Russia, an important meeting place for the industry and an opportunity to network with industry players and customers. Mitt 2023 will take place from 16 - 18 March 2023 at Crocus Expo Centre, Moscow.

JEDDAH INTERNATIONAL TRAVEL & TOURISM EXHIBITION (JTTX 2023)
Jeddah, Kingdom Saudi of Arabia
19 Feb 2023 - 21 Feb 2023
JTTX is the leading Intl. travel exhibition in Saudi Arabia, held annually and aimed to connecting international travel business to the Saudi travel market, which considered one of the fastest growing markets in the World. JTTX is an ideal place to identify and build business relationships, connect and understand customer's preferences and trends, as well as to promote Tourism destinations, as well as relevant products and services. It is a unique opportunity for the exhibitors to network, negotiate and conduct business with the trade, as well as to present their services directly to the public. JTTX highlights the ongoing importance of Travel and tourism to the local economy.