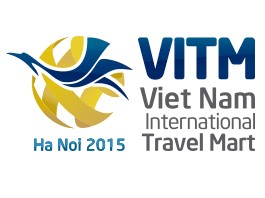 Vietnam International Travel Mart (VITM)
Hanoi, Vietnam
3 Apr 2015 - 6 Apr 2015
Mr. Ahmad Zaki Bin Mohd Salleh
After two consecutive successful shows (2013 & 2014), VITM attracts more and more foreign participants and becomes the largest international travel mart in Vietnam. VITM 2014 welcomed the participation of 22 countries and territories, who occupied one third of total exhibiting space. This fact of popularity lifts VITM to a regional travel event.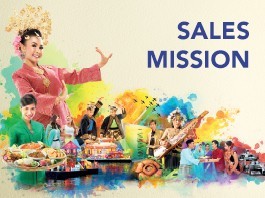 Sales Mission to China
Shantou, Xiamen, Fuzhou, Changsha
19 Mar 2015 - 25 Mar 2015
Mr. Lim Kien Yee
Sales Mission and Roadshow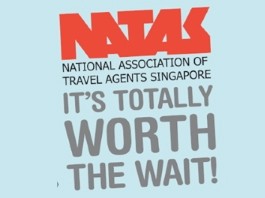 Natas Travel Fair
Singapore
3 Mar 2015 - 8 Mar 2015
Mrs. Noor Aine Ismail
We believe holidays are more than simply a getaway. NATAS brings together travel specialists, tour operators and national tourism organizations to present to you popular and unique travel destinations around the region and the world.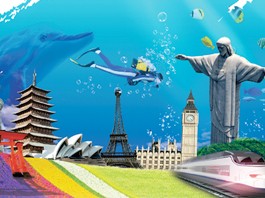 Thai International Travel Fair (TITF)
Bangkok, Thailand
25 Feb 2015 - 1 Mar 2015
Mr. Mohamed Shahrir Hadzim
Thai International Travel Fair is organized by Thai Travel Agents Association (TTAA), an association of Thai Outbound Tour Operators. A Travel Fair that was aimed at bringing the Industry, face-to-face with the travel trade, Corporate Buyer and the end-customer with the requisite purchasing power.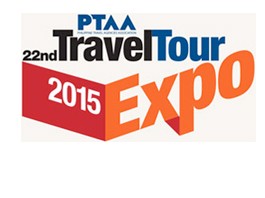 PTAA Travel & Tour Expo
Manila, Philippines
13 Feb 2015 - 15 Feb 2015
Mrs. Trecey @ Tracy J Tojuka
The Travel Tour Expo was conceptualized by PTAA in 1994 to showcase the products and services of its members. Since then, the show has evolved into a much awaited annual industry event covering practically all segments of the travel business, making it the biggest event for the travel and tourism industry.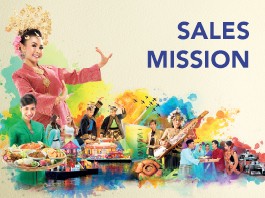 Sales Mission India 2015
New Delhi, Kolkatta, Mumbai, Chennai & Hyderabad
8 Feb 2015 - 18 Feb 2015
Mrs. Norhayati Zainuddin
Sales Mission and Roadshow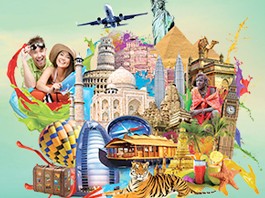 South Asia Travel & Trade (SATTE)
New Delhi, India
29 Jan 2015 - 31 Jan 2015
Mrs. Rosnah Mustafah
Hailed as the region's biggest show, SATTE 2015, organised from 29-31 January, recorded an unprecedented growth breaking all previous records. The 22nd edition of SATTE concluded amidst record growth notching an increase of over 15 per cent in terms of the show area and a Staggering 50% increase in visitors business visitors/business meeting requests.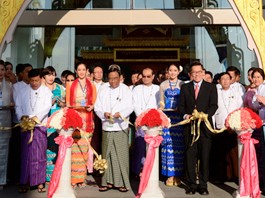 ASEAN Tourism Forum (ATF)
Nay Pyi Taw
22 Jan 2015 - 29 Jan 2015
Mrs. Linawati Binti Ismail/ Mr. Mohd. Akbal Setia
In 2015, ASEAN Tourism Forum (ATF) will be held in Myanmar for the first time since its inauguration in 1981. The 34th edition of this annual event will take place from 22 to 29 January 2015 at the Myanmar International Convention Centre (MICC) 1.The theme 'ASEAN – Tourism Towards Peace, Prosperity and Partnership' is in line with the theme of Myanmar's ASEAN Chairmanship in 2014, based on the three pillars of building the ASEAN Community – peace, prosperity and unity.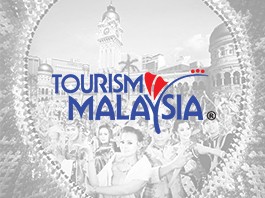 Sapporo Snow Festival 2018
The Sapporo Snow Festival, one of Japan's largest winter events, attracts a growing number of visitors from Japan and abroad every year. Every winter, about two million people come to Sapporo to see a large number of splendid snow and ice sculptures lining Odori Park, the grounds at Community Dome Tsudome, and along the main street in Susukino. During the festival in February, Sapporo is turned into a winter dreamland of crystal-like ice and white snow.