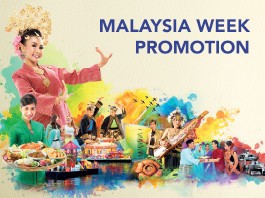 Malaysia Week Promotion in Mauritius, Reunion Island & Madagascar
Mauritius, Reunion Island & Madagascar
30 Sep 2015 - 13 Oct 2015
Mr. Ahmad Husni Ahmad Basri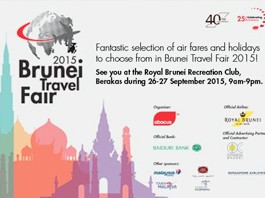 Abacus Holiday Travel Fair
Bandar Seri Begawan, Brunei
26 Sep 2015 - 27 Sep 2015
Ms. Zurina Bt. Abd. Samad
Hosted by Abacus Brunei for the 12th consecutive year, the two-day fair invited travel partners such as Anthony Tours & Travel Agency, Century Travel Centre, Darussalam Holdings, Freme Travel Services, JJ Tour & Service, Pan Bright Travel Service, Royal Brunei Airlines, to showcase their products and services. On top of the attractive holiday deals offered by participating agencies, visitors also had a good time taking part in games, quiz sessions and lucky draw.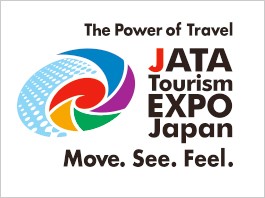 JATA Tourism Expo
Tokyo, Japan
25 Sep 2015 - 28 Sep 2015
Mrs. Yusnita Yusof
As a way to stimulate local economies and to create jobs, tourism is increasingly attracting interest. The public and private sectors are teaming up to create a "tourism nation" at a fast pace and JATA Tourism EXPO Japan will be held as a flagship event for the tourism industry. With diverse industries focusing on tourism, we provide in promotional opportunity for those involved in tourism and the world's travel professionals. JATA Tourism EXPO Japan continues to grow as a leading international event promoting domestic, overseas and inbound tourism.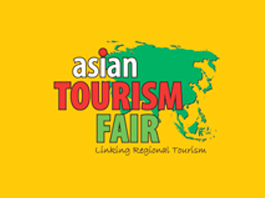 Asian Tourism Fair (ATF) 2015
Dhaka, Bangladesh
11 Sep 2015 - 13 Sep 2015
Mrs. Norhayati Zainuddin
From the first Dhaka Tourism Fair in 2007 organized by the Parjatan Bichitra, Bangladesh's most popular tourism magazine, the event had transformed into the first ATF in 2011. Since then it has grown into the largest and most popular tourism fair in Bangladesh, linking Regional Tourism. ATF is a comprehensive tourism event that offers business networking, coordination with the private sector, the Bangladeshi Government & development agencies among the participating countries. The event also plays host to green initiatives, community based tourism mart, tourism skills conventions, seminars, workshops, and cultural exchange.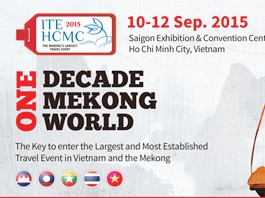 International Travel Expo (ITE)
Ho Chi Minh City, Vietnam
10 Sep 2015 - 12 Sep 2015
Ms. Do Phan Ninh Hai
The largest and most established travel event in Vietnam the Mekong is back! The International Travel Expo Ho Chi Minh City (ITE HCMC) 2015 is celebrating its 11th anniversary from the 10 - 12 September 2015 at the Saigon Exhibitions & Convention Center (SECC). ITE HCMC exhibition is the best single platform catering to this multi-billion dollar tourism market. The exhibition serves as the leading powerhouse in presenting travel and tourism products, packages and services in the Mekong region and the world.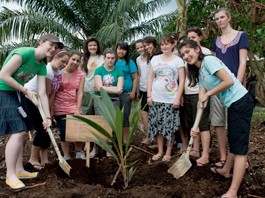 Homestay Roadshow to Japan
Tokyo & Osaka
3 Sep 2015 - 6 Sep 2015
Ms. Yusnita Yusof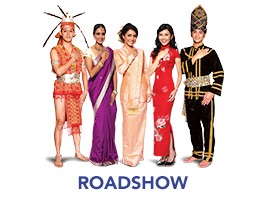 Roadshow to Iran
Tehran, Esfahan & Mashad
4 Aug 2015 - 13 Aug 2015
Mr. Taha Yusof
Sales Mission and Roadshow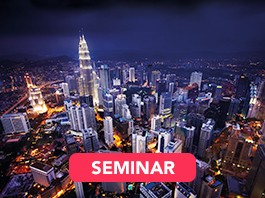 Seminar on Niche Product
Singapore
29 Jul 2015 - 29 Jul 2015
Mrs. Noor Aine Ismail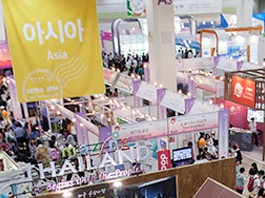 Korea World Travel Fair (KOTFA)
Seoul, Busan
11 Jun 2015 - 14 Jun 2015
Mrs. Farah Syarliza/ Mr. Roshdi Abdul Ghani
The Korea World Travel Fair (KOTFA) is, with its 31 years history, the largest international travel fair in Korea where 60 countries are participating to promote their tourism resources and cultures.The KOTFA is the only international travel fair in Korea where the official tourism organizations at home and abroad are participating and sponsoring.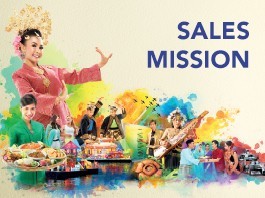 Sales Mission to Japan
Tokyo & Osaka
2 Jun 2015 - 7 Jun 2015
Ms. Yusnita Yusof