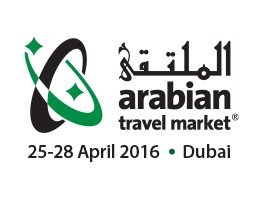 Arabian Travel Market (ATM)
Dubai, UAE
25 Apr 2016 - 28 Apr 2016
Mr. Muhammad Aminuddin Abd Majid Mr. Roslan Abd Rahim Ms. Nik Ariza Mat Salleh
Arabian Travel Market is the market leading, international travel and tourism event unlocking business potential within the Middle East for inbound and outbound tourism professionals. Tourism destinations from around the world showcase a diverse range of accommodation options, breathtaking tourism attractions, travel technology and key airline routes.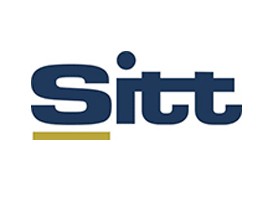 Siberia International Travel & Tourism Exhibition (SITT)
Novosibirsk
14 Apr 2016 - 16 Apr 2016
Ms. Yusnita Yusof
SITT provides unique opportunity to promote destinations and services to a large number of trade visitors, including local tour operators and travel companies. Exhibitor roundtables and Professional workshops are also held during the three days of the exhibition, enabling participants to explain and demonstrate their products to a specialized and targeted audience. These individual events provide additional exposure for exhibitors and encourage interactions from visitors.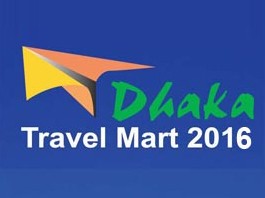 Dhaka Travel Mart
Dhaka, Bangladesh
7 Apr 2016 - 9 Apr 2016
Ms. Norhayati Zainuddin Ms. Salimah Mohd Ali
The Dhaka Travel Mart is the biggest Travel extravaganza in Bangladesh, being held under the auspices of premier travel publication of the country – The Bangladesh Monitor. It was the first Travel Fair in the country, taking place in the year 2002 and since then, it is being held as a regular annual event, which many others are now following in the country.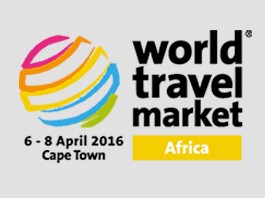 World Travel Market
Cape Town, South Africa
6 Apr 2016 - 8 Apr 2016
Ms. Rosbi Mamat Mr. Asmaul Abu Bakar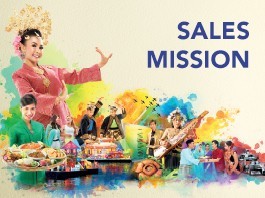 Sales Mission 2nd Tier Cities Roadshow
Foshan,Shantou,Fuzhou, Changsha
3 Apr 2016 - 12 Apr 2016
Ms. Aliza Mansor
Sales Mission and Roadshow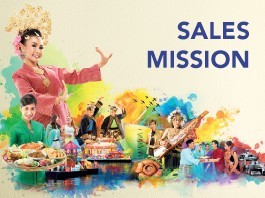 Sales Mission to Japan (Western & Eastern)
Osaka, Fukuoka, Tokyo, Nagoya
1 Apr 2016
Ms. Yusnita Yusof
Sales Mission and Roadshow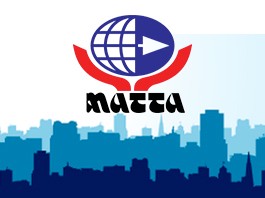 Malaysian Association of Tour & Travel Agents (MATTA) Fair 2016
Putra World Trade Centre (PWTC)
11 Mar 2016 - 13 Mar 2016
Ms. Nor Atiqah binti Yahaya/ Ms. Rozita binti Hussain
MATTA Fair 2016 will be held in March and September at Putra World Trade Centre (PWTC) and witness more participation from local and foreign tourism boards going all out to promote their state or country. Tourism Malaysia always make the biggest headline with an extremely huge area in the Malaysia hall with over 100 booths offering local domestic travel packages.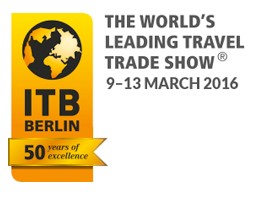 International Tourisme Borse (ITB), Berlin
Berlin
9 Mar 2016 - 13 Mar 2016
Mr.Tn. Syed Muhadzir Jamalluill & Ms. Ednie Rahma AB. Rahim
<p>TB Berlin, being will be held 9 to 13 March 2016, is the world's leading travel trade show connecting tourism buyers with destinations from around the globe. This year's show brings together 100,000 visitors and involves over 10,000 exhibitors from 190 countries showcasing their travel experiences, reflecting how intensely competitive the global travel industry is today.</p>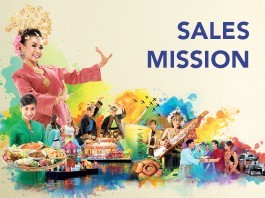 Sales Mission to Taiwan
TBC
6 Mar 2016 - 11 Mar 2016
Mr. Radzlan Shah Ramlan
Sales Mission and Roadshow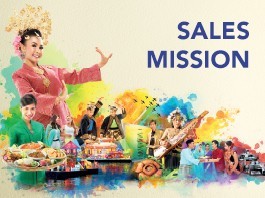 Sales Mission to South Korea
Seoul
1 Mar 2016
Ms. Farah Syarliza Bahari
Sales Mission and Roadshow