Jan 20, 2022
Malaysia Tourism Key Performance Indicators 2020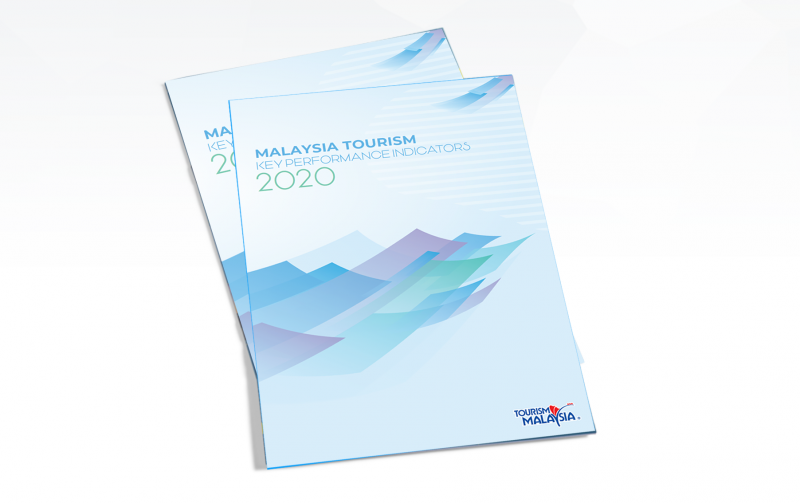 The closure border and the implementation of Movement Control Order since 18th March 2020 to curb further outbreaks of COVID-19 in the country has restricted the movement of travellers. In total, Malaysia received 4,332,722 international tourists arrival a decrease of (-83.4%) compared to same period of time in 2019. For the top 5 markets, Singapore recorded the highest arrivals with 1.55 million, a decrease of (-84.8%), followed by Indonesia with 711,723 (-80.4%), China 405,149 (-87.0%), Thailand 394,413 (-79.1%) and India 155,883 (-78.8%).
In terms of total expenditure, Malaysia recorded RM12.69 billion, a decrease of (-85.3%). Tourists from Singapore recorded the highest total expenditure with RM2.71 billion (-86.8%), followed by Indonesia with RM1.95 billion (-84.9%), China RM 1.82 billion (-88.1%), India RM 741.9 million (-79.5%) and Thailand RM 605.2 million (-84.7%).
This publication highlights the key data for readers to further understand Malaysia's tourism performance in 2020.
To know more about Malaysia Tourism Key Performance Indicators 2020, click at the button below to download the full version.